Trump Adds Alan Dershowitz and Ken Starr to Impeachment Legal Team
(Bloomberg) -- President Donald Trump is adding a pair of experienced but controversial attorneys to his legal defense team -- celebrity lawyer Alan Dershowitz and Ken Starr, whose independent counsel investigation led to the impeachment of former President Bill Clinton.
With the selection of Dershowitz and Starr, Trump chose men seasoned by some of the most high-profile legal cases of the past half century. Both are also TV-ready, having vocally defended the president from impeachment during regular appearances on Fox News, Trump's favorite network.
But Trump's choices may spark criticism from Democrats he seeks to further politicize the impeachment process. It might also irk Republicans in the Senate, who have sought to prevent the trial, set to begin next week, from devolving into a spectacle. Dershowitz and Starr also invite scrutiny of their decades-long careers and their personal entanglements, in particular their association with accused sex offender Jeffrey Epstein.
Trump's defense team will be led by White House Counsel Pat Cipollone and the president's personal attorney Jay Sekulow.
Joining them, according to a White House statement on Friday night, are Starr, Dershowitz, Robert Ray, who succeeded Starr as independent counsel; former Florida Attorney General Pam Bondi; Jane Raskin, a Florida lawyer; and Eric Herschmann, a New York lawyer.
"President Trump has done nothing wrong and is confident that this team will defend him, the voters, and our democracy from this baseless, illegitimate impeachment," White House press secretary Stephanie Grisham said in the statement.
Dershowitz, a retired Harvard Law School professor, said in an interview Friday morning that he would make "oral arguments at the Senate trial addressing the constitutional issues around impeachment." He has long argued that Trump was exercising legitimate presidential powers when he pressured Ukraine to open investigations into his political rivals.
But Dershowitz caused confusion about his role when he later in an interview on The Dan Abrams Show on SiriusXM that "I think it overstates it to say I'm a member of the Trump team."
"I was asked to present my constitutional argument against impeachment," he said. "I will be there for one hour, basically, presenting my argument."
Starr was the independent counsel for the Whitewater investigation, which began with real estate deals involving Clinton and his wife, Hillary, and ultimately led to Clinton's impeachment in 1998 for lying about an affair. He was acquitted by the Senate after a process Democrats condemned as highly partisan.
Starr has publicly criticized Trump's impeachment, drawing ridicule from Democrats who considered Clinton's impeachment to be an overreach by Republicans.
Ray issued the final report on the Whitewater investigation. He has condemned the House's impeachment of Trump as "partisan."
Cipollone and Sekulow with be the primary speakers at the trial, with the others filling supporting roles, according to Sekulow.
"Pat and I will be leading," Sekulow said in an interview. "We'll be the constants" and both men will speak on "multiple" occasions, he added. Other members of the team will also have speaking roles, he said.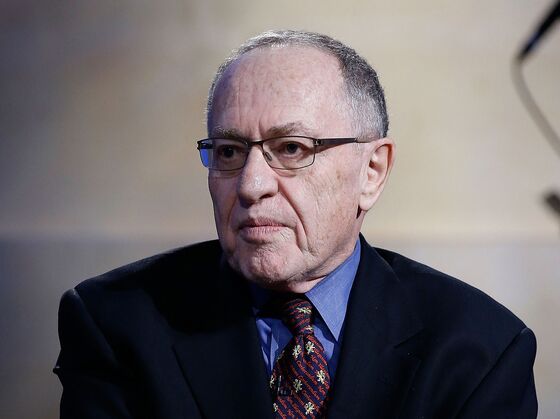 Trump hasn't always been a Starr fan. In a 1999 interview on NBC's "Today" show, Trump was asked about Clinton's impeachment and said: "I think Ken Starr's a lunatic. I really think that Ken Starr is a disaster."
Fox News host Sandra Smith said on air that Starr, who is a contributor, will be "parting ways" with the network because of his new role on Trump's legal team.
Bondi joined the White House last year to advise on impeachment.
Cipollone's two White House deputies, Michael Purpura and Patrick Philbin, are expected to play a behind-the-scenes role during the trial. They have assisted with preparing letters amid the House's impeachment proceeding and have sat in on strategy meetings.
The new faces are coming on board at a pivotal time, with the White House facing a noon deadline on Monday to file their brief for the Senate trial.
The Democratic-controlled House adopted two articles of impeachment against Trump last year, finding that he abused his power by withholding military aid from Ukraine to try to force its government to open investigations and then obstructed Congress by directing government officials not to cooperate with an inquiry into the episode. The Republican-led Senate will begin its trial on the two articles on Tuesday; Trump is expected to be acquitted.
Trump's team has been forced to grapple with new revelations in the last week, including a claim by former Rudy Giuliani associate Lev Parnas that the president has direct knowledge of Giuliani's effort to dig up dirt on former Vice President Joe Biden in Ukraine.
The non-partisan Government Accountability Office also found that the White House budget office violated the law by withholding security aid from Ukraine that was appropriated by Congress. The president ordered the aid withheld in order to exert pressure on Kyiv, according to testimony and documents in the House impeachment inquiry.
Parnas's remarks and the GAO finding has raised pressure on the Senate to call witnesses for the trial, a matter that has sparked debate among leaders in the upper chamber and has not yet been resolved.
Trump has denied all wrongdoing and expressed defiance in front of virtually every audience to which he speaks. The president invited members of the NCAA champion Louisiana State University football team to take photos in the Oval Office on Friday, where he said there have been "a lot of presidents, some good, some not so good."
"But you got a good one now, even though they're trying to impeach the son of a bitch, can you believe that?" he told the team.
Dershowitz is a celebrity lawyer who claims to have written more than 1,000 articles and books over his career, including the book "The Case Against Impeaching Trump," which was released in 2018 after Special Counsel Robert Mueller's investigation ended.
He said in an interview he would make "exactly the same arguments if Hillary Clinton had been elected and impeached on the same grounds."
"I think it creates a very dangerous precedent for future presidents," he said.
But he brings personal controversy to the president's defense team.
He has been associated with Epstein and faces a defamation lawsuit from a woman who says she was forced to have sex with Epstein's friends and acquaintances, including Dershowitz, from 2000 to 2002. Dershowitz has denied the allegation and has publicly called the woman, Virginia Giuffre, a liar on multiple occasions, leading to her suit.
In October, a judge ruled that Giuffre's case could move forward.
Dershowitz and Starr both represented Epstein in 2008 when he reached an unusually lenient plea deal with the top federal prosecutor in Miami at the time, Alex Acosta, to resolve sex-crimes charges. Acosta resigned as Trump's Labor secretary last year after Manhattan prosecutors brought new charges against Epstein for sex crimes, leading to fresh scrutiny of the Florida case.
Epstein died in a federal jail in Manhattan in August while awaiting trial. Prison officials say he committed suicide.
Dershowitz is also a registered lobbyist for an Israeli billionaire, Dan Gertler, who is sanctioned by the Treasury Department for alleged corruption.