GOP Senators Investigating Hunter Biden: Impeachment Update
(Bloomberg) -- The Senate found President Donald Trump not guilty of abuse of power and obstructing a U.S. House investigation of his pressure on Ukraine to investigate a political rival.
Here are the latest developments:
GOP Senators Investigating Hunter Biden (6:05 p.m.)
Republican Senators Chuck Grassley and Ron Johnson said they've asked the U.S. Secret Service to provide Hunter Biden's official travel records for their investigation into "potential conflicts of interest."
Grassley, chairman of the Finance Committee, and Johnson, chairman of the Homeland Security Committee, said in a statement they're seeking details on Hunter Biden's travel dates and locations when he had Secret Services protection because his father Joe Biden was vice president.
Hunter Biden served on the board of Burisma Holdings, a Ukrainian energy company that had been embroiled in controversy, while his father oversaw U.S. policy on Ukraine.
Republicans argued during Trump's impeachment trial that if Democrats were allowed to call witnesses, the GOP should be able to call Joe and Hunter Biden. Democrats said the Bidens had no knowledge about whether Trump improperly pressured Ukraine to investigate the Bidens after Joe Biden began running for president.
Schumer Says Acquittal Has 'Giant Asterisk' (5:23 p.m.)
Senate Minority Leader Chuck Schumer said there's a "giant asterisk" next to Trump's acquittal because "he was acquitted without facts, he was acquitted without a fair trial."
"We always knew that it was an uphill fight," Schumer told reporters. "No one had illusions that the president would be convicted."
"Republicans are going to have to answer to the American people" because they chose to "turn their backs" instead of seeking additional information, he said. He said Majority Leader Mitch McConnell was unwilling to negotiate about whether to seek new witnesses or documents. -- Laura Litvan
Trump Declares Victory, to Make Statement (5:11 p.m.)
Trump said on Twitter he will make a public statement at noon Thursday at the White House "to discuss our Country's VICTORY on the Impeachment Hoax!"
Roberts Departs With Thanks to Senators (5:07 p.m.)
In closing the trial, Chief Justice John Roberts thanked leaders of both parties for helping him carry out "ill-defined responsibilities in an unfamiliar setting." He invited members of Congress to visit the court to watch an argument or "escape one."
"I also depart with sincere good wishes as we carry out our common commitment to the Constitution through the distinct roles assigned to us by that charter," Roberts said. -- Greg Stohr
McConnell Calls Trial a 'Colossal' Mistake (5:01 p.m.)
Senate Majority Leader Mitch McConnell said after the verdict that the impeachment was a "colossal political mistake" for House Democrats.
Trump has his highest approval rating since taking office, and Senate Republicans who face tough re-election races are in "better shape" than when the trial started, he said. He said his message to the House is, "Don't do this again."
McConnell also said he was "surprised and disappointed" that GOP Senator Mitt Romney voted to convict Trump on the first count, but said Romney has been "largely supportive" of Senate Republicans' goals.
The Trump campaign also lashed into Democrats, calling the House impeachment "the worst miscalculation in American political history."
Trump campaign manager Brad Parscale said the president has been vindicated and that his re-election effort was strengthened as a result.
"This terrible ordeal was always a campaign tactic to invalidate the 2016 votes of 63 million Americans and was a transparent effort to interfere with the 2020 election only nine months away," Parscale said in an emailed statement. -- Laura Litvan
Trump Acquitted By Senate on Both Counts (4:32 p.m.)
Trump was acquitted on both impeachment articles, bringing his Senate trial to its inevitable end. The Republican-led chamber voted 52-48 to acquit Trump of abusing the power of his office and 53-47 to clear him of the charge that he obstructed Congress.
While this outcome was widely expected, it sends Trump into his re-election campaign emboldened and unrepentant.
Senate Has Votes to Acquit on Second Charge (4:29 p.m.)
The Senate has enough votes to acquit Trump of the charge that he obstructed Congress, which means the president will be cleared of both impeachment articles. The vote is ongoing.
Minutes ago, the president was found not guilty of abusing the power of his office.
Trump Acquitted By Senate on Abuse Charge (4:19 p.m.)
The Senate voted 52-48 to clear Trump of abusing the power of his office.
The Republican-led chamber will vote next on whether Trump obstructed Congress. The Senate is expected to find him not guilty of that impeachment article as well.
Senate Has Votes to Acquit on First Charge (4:15 p.m.)
The Senate has enough votes to find Trump not guilty of abusing the power of his office. The vote is continuing.
A guilty verdict on either of the two impeachment articles would be enough to remove Trump from office. But enough senators already have said they'll acquit him of both charges to fall far short of the two-thirds majority needed to convict. The Senate will vote next on whether the president obstructed Congress.
Senate Begins Vote on Abuse of Power Charge (4:10 p.m.)
The Senate began voting on the charge that Trump abused the power of his office, the first of two House impeachment articles.
It would take only 34 senators in Trump's favor to acquit him, and Republicans control the chamber 53-47. After this vote, the Senate will vote on the second article accusing Trump of obstructing Congress.
Democrat Manchin to Vote to Convict (3:54 p.m.)
Democratic Senator Joe Manchin said he'll vote to convict Trump on both articles.
"The president is not entitled to act with blatant disregard for an equal branch of government or use the superpower status of the United States to condition our support of democracy and our allies on any political favor," Manchin of West Virginia said in a statement.
Arizona Democrat Sinema Will Vote to Convict (3:35 p.m.)
Democratic Senator Kyrsten Sinema of Arizona plans to vote to convict Trump on both charges, the Arizona Republic reported.
Sinema had been one of the last undecided Democrats before Wednesday's vote.
GOP's Romney Will Vote to Convict Trump (2:09 p.m.)
Republican Senator Mitt Romney said he'll vote to convict Trump on the charge of abusing his power, making him the lone member of his party to join with Democrats in saying the president should be removed from office.
"The president is guilty of an appalling abuse of public trust," Romney said on the Senate floor.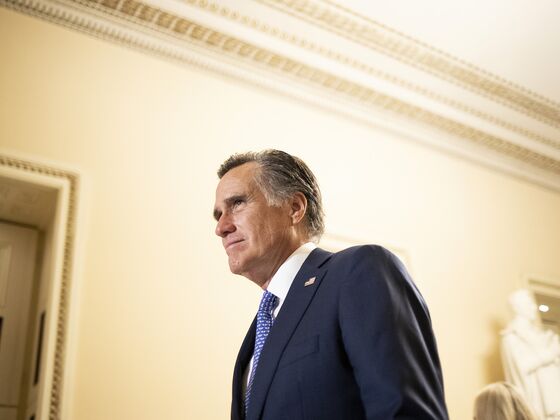 Romney of Utah was one of two GOP senators, along with Susan Collins of Maine, to vote earlier to consider calling witnesses.
Nadler Suggests Seeking Bolton Testimony (11:45 a.m.)
The House should consider subpoenas for additional testimony about President Donald Trump's dealings with Ukraine, including that of former National Security Advisor John Bolton, said Judiciary Chairman Jerrold Nadler, one of the impeachment managers.
Nadler's discussion of that issue with reporters Wednesday was not a specific commitment that any particular witness would be called by his committee or any other panel, an aide said.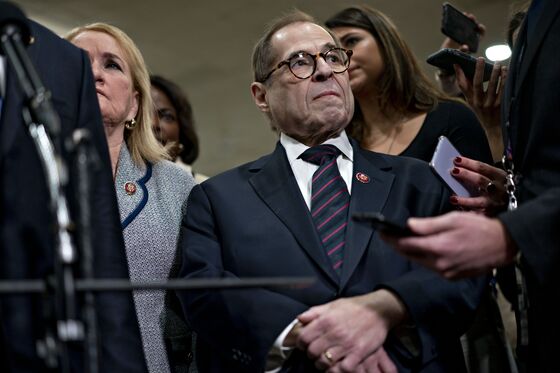 House Democrats have said previously that despite Trump's expected acquittal by the Senate on Wednesday, they'll continue pursuing inquiries into his administration, policies and businesses, as well as his actions regarding Ukraine.
Another House manager, Hakeem Jeffries of New York, said the issue of pursuing testimony from Bolton and others is "a question for further discussion and that will be led, I presume, by the speaker and by Chairman Schiff." He was referring to Adam Schiff, the lead House manager and Intelligence Committee chairman.
Democrat Jones to Vote to Convict (11:03 a.m.)
Democratic Senator Doug Jones of Alabama said he'll vote to convict Trump on both charges, staying with his party and putting his re-election at deeper risk.
"After many sleepless nights, I have reluctantly concluded that the evidence is sufficient to convict the president for both abuse of power and obstruction of Congress," Jones said in a statement. "The president's actions demonstrate a belief that he is above the law, that Congress has no power whatsoever in questioning or examining his actions, and that all who do so, do so at their peril."
Jones, the most vulnerable Democrat in the Senate, faces re-election in November in a red state.
Pence Expects Bipartisan Senate Acquittal (9:05 a.m.)
Vice President Mike Pence said that he expects a bipartisan vote to acquit Trump in his Senate trial.
In a Fox News interview Wednesday morning, Pence made the assertion without disclosing potential Democratic lawmakers who may join with Republicans in acquitting Trump.
Democratic moderates who represent Trump-leaning states include Doug Jones, who is up for re-election this year in Alabama, and West Virginia's Joe Manchin, who doesn't have to run again until 2024. Kyrsten Sinema, a Democrat from Arizona, has remained undecided.
A vote for acquittal from any of them would let Trump say his reprieve was bipartisan.
"The only bipartisan vote in the House of Representatives was against the articles of impeachment, and we expect a bipartisan vote in the United States Senate today," Pence told Fox. -- Mario Parker
Trump Acquittal Certain in Final Senate Vote (6 a.m.)
Members of the Republican-controlled Senate are staying within party lines so far in announcing their vote intentions, although some haven't disclosed their plans.
Republicans Susan Collins of Maine and Lisa Murkowski of Alaska have said they'll vote to acquit the president, although each criticized his actions toward Ukraine. Collins said Trump's conduct was "was improper and demonstrated very poor judgment," while Murkowski said it was "shameful and wrong."
Senator Mitt Romney of Utah, the only remaining Republican who might vote to convict, has kept silent thus far.
Democrats viewed as potential votes in Trump's favor include Joe Manchin of West Virginia, Doug Jones of Alabama and Kyrsten Sinema of Arizona. A vote for acquittal from any of them would let Trump say his reprieve was bipartisan.
Catch Up on Impeachment Coverage
Trump Trial Prosecutors Invoke Senate Duty Yet Await Acquittal
Manchin Undecided, Proposes Censure of Trump: Impeachment Update
Senate Sets Final Trump Trial Vote for Feb. 5 With No Witnesses
McConnell Gets Trump Signoff for Vote Plan: Impeachment Update