Trudeau's Headaches Multiply With No Clear Fix
Justin Trudeau has had his share of snafus on the world stage. Now, in an election year, the Canadian prime minister is facing down Beijing and Riyadh over a handful of sobering cases that rattle his trade hopes.

China is raging over Canada's arrest of Huawei executive Meng Wanzhou - and has since detained two Canadians, needled Trudeau's government publicly and accused it of "white supremacy." The stakes jumped again this week when a Chinese court sentenced a Canadian to death on a drug charge, rather than the 15-year prison term he'd initially faced.

Then there's the feud with Saudi Arabia, another Group of 20 nation, sparked by Canadian criticism of human rights cases. The slaying of columnist Jamal Khashoggi has escalated tensions, as will Canada's welcoming this week of a Saudi teen who'd barricaded herself in a Thai hotel room seeking refuge. Canada's also weighing the fate of a Saudi arms sale.

All this leaves Trudeau with problems and no clear solution, even as he seeks to rally allies. Canada is at risk of being caught in the wider economic confrontation between Washington and Beijing, and simultaneously as reliant as ever on U.S. markets.
Dear readers, next week world leaders and decision makers descend on the Swiss town of Davos for the 2019 World Economic Forum, which begins on Tuesday. This year we'll bring you minute-by-minute, real-time coverage that you'll be able to follow on our website.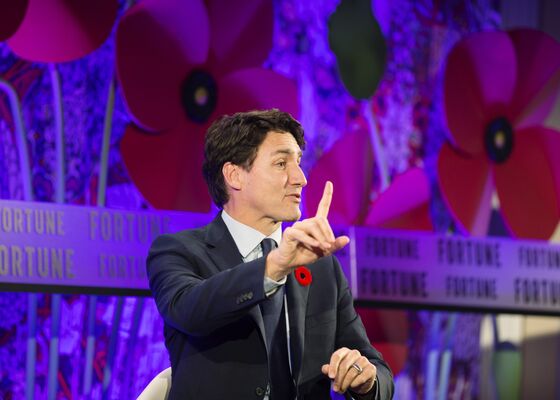 Softer Brexit? | After Parliament's historic rejection of her Brexit deal, U.K. Prime Minister Theresa May -- who survived a no-confidence vote in her government last night -- is talking to her political enemies to try to end the impasse. That could mean staying closer to the European Union, an outcome backed by opposition parties. Still, Labour leader Jeremy Corbyn is refusing to join talks until May rules out leaving the EU with no deal.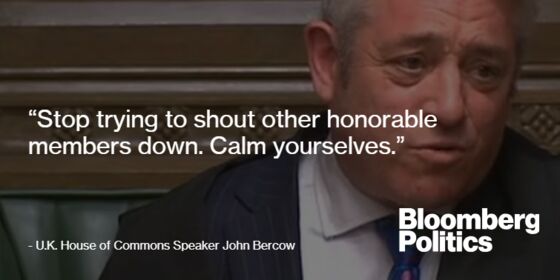 Reality check | Donald Trump's decision to withdraw troops from Syria came under renewed pressure after four Americans died in a suicide attack claimed by Islamic State, the jihadist group the president said a month ago was defeated. Three others were wounded in yesterday's incident. It's the latest hurdle to Trump's campaign goal of bringing U.S. troops home from Middle East conflicts, an issue on which he has made little progress.
Key witness | Behind the headline-grabbing developments in U.S. Special Counsel Robert Mueller's Russia probe, one witness has been cooperating quietly for almost a year on multiple investigations. Shannon Pettypiece reports on the potentially pivotal role of Rick Gates, who worked for Kremlin-backed political players in Ukraine before serving as Trump's deputy campaign manager and as liaison to the Republican National Committee.
Who pays? | While Trump's trade tariffs are generating billions of dollars for the U.S., it isn't China and other countries that are paying them, as he's suggested. More than $13 billion in duties imposed by the administration were assessed on imported goods as of Dec. 18, though economists say that U.S. businesses and consumers are the ones absorbing much of the cost -- not Beijing.
Loan ragers | Hundreds of thousands of Tunisian public servants demanding higher salaries are expected to strike today, amid anger at government efforts to restrain pay as part of a loan agreement with the IMF. The powerful General Labor Union accuses the government of mortgaging the country's independence to the lender. As Samer Al-Atrush writes, it's the latest expression of organized rage at stagnation in a country still held up as a beacon among Arab Spring nations.

What to Watch
Russian President Vladimir Putin is in Serbia today, where he's assured of a hero's welcome as the Balkan nation's leaders seek his support in striking a deal to normalize ties with Kosovo.
A top North Korean nuclear negotiator, former spy chief Kim Yong Chol, makes a rare visit to Washington this week for meetings that could set up a second summit between his leader, Kim Jong Un, and Trump.
Here's the latest on the record-breaking U.S. government shutdown, now in its 27th day with no end in sight:
And finally … Soccer may be called the beautiful game but geopolitical tensions are intensifying rivalries on the pitch in the Middle East. Qatar plays Saudi Arabia, which has imposed an economic embargo on its Gulf neighbour since 2017, in an Asian Cup match today. The tournament is hosted by the United Arab Emirates, a staunch Saudi ally which has made it illegal to show support for Qatar.