Trillion Dollar Nafta Deal Gets New Life: Balance of Power
After a year of fractious talks, the U.S. and Mexico are inches away from a revised Nafta trade deal, with issues around the auto and energy sectors close to resolved. That's an initial win for President Donald Trump, who's demanded Nafta be redrawn to be more favorable for the U.S.

But Trump's fight isn't over. Nafta, which covers more than a trillion dollars in goods every year, is a three-way trade pact. He still needs to deal with Canada.

For weeks, his northern neighbor has sat on the sidelines while Mexico and the U.S. negotiated. It's unclear how quickly Canada might rejoin the conversation with the U.S., and the countries have their own disputes, including over the dairy industry.

Trump and Canadian Prime Minister Justin Trudeau squared off over trade at the G-7 summit in Canada in early June — Trump tweeted afterward that Trudeau was "very dishonest & weak" — and things remain tense between two leaders who stand poles apart on many social and economic issues.

Mexico has indicated it won't declare Nafta is finalized until Canada signs on. That leaves a lot of work, and some painful conversations, before Trump can truly claim victory for protecting U.S. jobs.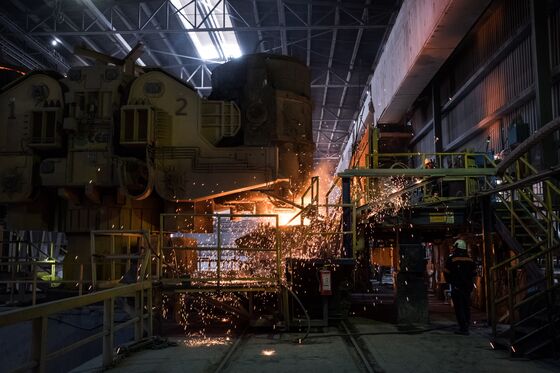 Battling the union | Italy has threatened to veto the European Union's next budget after member states failed to reach a deal on a common approach on migration. It's "just one of the battles" the government is ready to wage with the EU, deputy Prime Minister Luigi Di Maio said. Italian officials have often clashed with Brussels, but the dispute came to a head over the future of 177 migrants on a coast guard vessel docked in Sicily's Catania port.
Filling the void | Angela Merkel returned to the political front line with a call for Europe to assert its interests more forcefully as Trump punches holes in the world order by questioning NATO and withdrawing from the Iran nuclear accord. The German chancellor said Europe must take on more global responsibility, including on defense, after she hosted Russian President Vladimir Putin for their first one-on-one talks in more than five years.
No contest | Japanese Prime Minister Shinzo Abe launched his bid for a historic third-straight term as ruling party president, attempting to put months of scandal behind him and become the country's longest-serving premier. If Abe reaches the milestone, it'll be due more to his grip over the Liberal Democratic Party and deep divisions in Japan's opposition than any great support. A recent Kyodo News poll put the government's approval rating at 44 percent, slightly better than Trump's in the U.S.
Democratic challenge | The long-isolated Red Sea state of Eritrea is facing new calls to open up its tightly controlled society after rapprochement with neighboring Ethiopia ended decades of conflict and tension. As Nizar Manek and Samuel Gebre report, a top official in President Isaias Afwerki's government hinted at new reforms, without saying if they would include an end to the military draft that's spurred thousands to flee to Europe.
Damning verdict | The scale of the challenges ahead for Australia's new Prime Minister Scott Morrison were laid bare in an opinion poll out today that shows support for the government has crashed since Malcolm Turnbull was dumped as leader. The Liberal-National coalition trails the main opposition Labor party 44 percent to 56 percent, compared with a 2-point gap earlier this month. Just as worrying for Morrison, Labor leader Bill Shorten is now seen as the preferred premier for the first time since February 2015.
And finally ... John McCain, one of the most powerful Republican voices in Washington, will be laid to rest this week with ceremonies in both the Arizona and U.S. capitols before his burial in Annapolis. McCain's death on Aug. 25 at the age of 81 sparked an outpouring of condolences from world leaders and U.S. politicians who paid tribute to the former Vietnam War prisoner's independent political stance. Former President Barack Obama said: "Few of us have been tested the way John once was, or required to show the kind of courage that he did."