Tria `More Tempted' to Resign as Conte Role Expanded: Corriere
(Bloomberg) -- Italian Finance Minister Giovanni Tria is said to be increasingly tempted to leave his post over frustrations with the budget process and the perception that he's being marginalized, newspaper Corriere della Sera said.
Tria is weighing scenarios including leaving during the holiday break following approval of the 2019 budget, Corriere reported Wednesday, citing "various people" who know the minister and one "figure from the administration."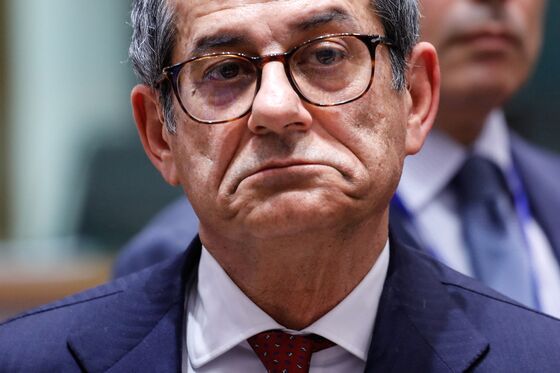 Corriere cited the perception that Tria is being sidelined at the expense of Prime Minister Giuseppe Conte, who's been given a mandate to negotiate budget adjustments with the European Union.
Though Tria is said to have not yet made a final decision, Corriere reported he's weary of attacks on his credibility and bothered by the vote of confidence in Conte at his expense by the two deputy premiers, Luigi Di Maio and Matteo Salvini. The two men effectively run the government and have been calling the shots in negotiations with the EU.
Tria is also concerned he'll be made a "scapegoat" for any failures in the budget process, Corriere said.
Tria met with lawmakers in Rome Tuesday evening on his return from Brussels where he attended a Eurogroup meeting. He was unable or unwilling to fully answer questions about the budget, apparently due to the shift of responsibility to Conte, La Stampa reported.
For his part, Conte has asserted he's "in charge" on talks with the European Commission, according to daily la Repubblica, following an announcement from the deputy premiers clarifying his lead negotiator role. "With the commission it has to be me who talks, they wouldn't be waiting for someone else, I'm the prime minister" Conte was cited as saying.
Tria had initially been seen as the likely intermediary with Brussels, given his background in economics.
"I would prefer an economy not entering a recession with or without an agreement" with the EU, Tria told reporters in Brussels Tuesday. He spoke the day after the Eurogroup of his counterparts backed an opinion by the commission on Italy's budget, saying the plan isn't compliant with the bloc's fiscal rules.