U.S. Treasury and IRS Have Sent Out $242 Billion in Stimulus Checks So Far
(Bloomberg) -- The federal government has distributed more than half of the $410 billion in stimulus payments to individuals approved in the pandemic-relief bill signed by President Joe Biden this month, in a cash injection set to boost the U.S. economy.
The $242 billion disbursed so far have gone to approximately 90 million households, according to a statement from the Treasury Department on Wednesday. The first payments were mostly sent by direct deposit, which some started receiving this past weekend, the Treasury said.
The $1,400 per person payments, which most Americans qualified for, are arriving amid a widening reopening of businesses across the country as vaccinations rise and coronavirus infections slow. Economists have ramped up their forecasts for growth this year, with unemployment set to drop.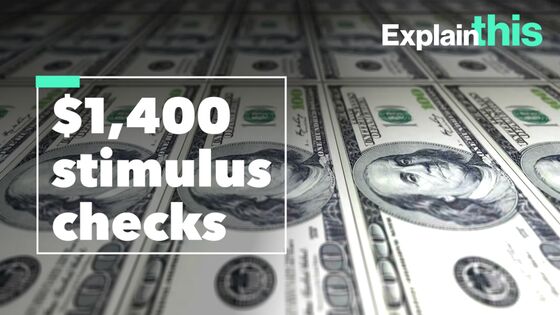 The Treasury said that payments appeared for some people starting last Friday, but with the official payment date set at March 17, the funds might not have been accessible up to that day. The average payment so far is $2,689, the Treasury data indicate.
Individuals earning up to $75,000 or couples making less than $150,000 qualify for $1,400 payments for themselves and each adult or child dependent. The payments phase out as income rises, with singles making $80,000 or couples earning $160,000 not qualifying for any aid.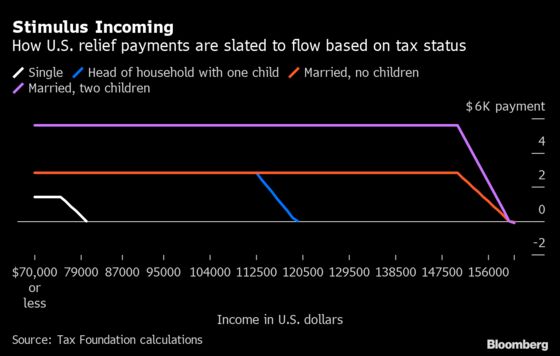 The first batch of payments primarily went to eligible taxpayers who provided direct deposit information on their 2019 or 2020 returns, including people who don't typically file a return but who successfully used the non-filers tool on IRS.gov last year, the Treasury said. The Treasury said it has also mailed roughly 150,000 physical checks worth approximately $442 million. Some payments will also be sent as pre-loaded debit cards.
The Internal Revenue Service has not yet set a date for when Social Security and other federal-benefit recipients will get their payments. Those individuals will get the $1,400 payments in the same manner their receive their monthly transfers.
For those whose tax returns have already been filed and processed, the IRS will use income data for 2020 to determine eligibility and size of payments. For people who have yet to file, the IRS will review 2019 tax data to determine the payments. The IRS will review 2020 returns as they come in to see if people are owed more, and automatically deliver supplemental payments without taxpayers needing to take further action, the agency official said.
The IRS has an online tool for recipient to check the status of their payments.