Tory Rebel Grieve Says May Risks Brexit Defeat Without Full Vote
(Bloomberg) -- Former U.K. Attorney General Dominic Grieve criticized the government for a Brexit strategy that he said makes it more likely Parliament will reject the deal Prime Minister Theresa May eventually brings back from Brussels.
Grieve was giving evidence to Parliament on the so-called meaningful vote -- a motion the government will put to lawmakers allowing them to approve or reject May's Brexit deal. The government wants to put a straight question to lawmakers to vote on -- before any amendments are considered.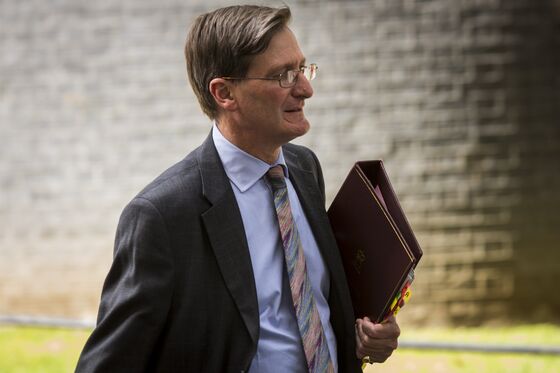 But Grieve, the de facto leader of a group of pro-European Conservatives, said that amounted to a "take it or leave it" choice on the Brexit deal. He said lawmakers should not only be able to reject the deal but also have a say on the government's next steps. He also pointed out that if the deal was approved immediately, it would mean any alternatives were not discussed.
Grieve is pushing for a referendum on the final deal, which is still a minority stance in Parliament. But his views matter because he led a Tory backbench rebellion last year that helped secure a vote for the House of Commons on May's deal. His comments indicate he's not convinced the government is planning to deliver on what lawmakers felt was secured in that rebellion.
Brexit Secretary Dominic Raab angered Grieve's group and the opposition Labour Party this month when he suggested lawmakers would only have the choice of accepting the deal or see Britain crash out of the bloc.
"It seems to me that the route that they have chosen is actually one that closes down debate quite wrongly," Grieve said. "It is also at very clear variance with the sort of mood music" that was given for a long time, he said.
Grieve conceded that if the government did allow its motion on the deal to be amended by lawmakers, it would likely be "fatal" to May's bid to get parliamentary approval for her deal. But he argued that lawmakers should be allowed to debate alternatives to the deal before the actual vote is taken.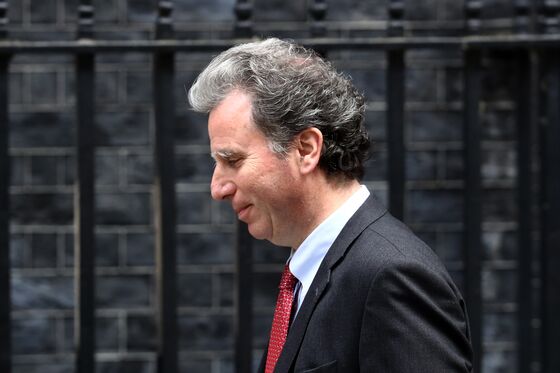 Opening up the government's motion to amendments straight away, he said, would allow lawmakers to express their views, giving "people an understanding" of where the opinion of the House of Commons lies.
Conservative lawmaker Oliver Letwin, a former minister who has previously brokered a truce between the government and the pro-EU rebels, said the House of Commons must have have the opportunity to vote on the "clean" unamended motion because the issues are "very likely to be contested in the courts if there is any doubt about them.''