Tories Consumed by Brexit Face Up to Mortality
(Bloomberg) -- There's one man whose name kept coming up at the annual conference of Prime Minister Theresa May's Conservatives this week, and it wasn't her would-be successor and Brexit adversary Boris Johnson.
Jeremy Corbyn and his opposition Labour Party stripped May last year of the parliamentary majority she so badly needs to see through her road map for Britain's departure from the European Union. As May rallied her divided party to her cause with her leader's speech on Wednesday, she turned her fire on Corbyn, who looms large in the existential angst gripping the Conservatives.
Derided as a crank in the British media and written off, the old-school socialist is winning the support of younger voters the Tories will need as their traditional supporter base ultimately dies out. How to take on his populist offer of taking back control of industries, ending university tuition fees and spending more on public services was a running theme at meetings of delegates at the gathering in Birmingham, central England.
Seventeen of the party's top politicians mentioned Corbyn a total of 43 times in their platform speeches, according to a tally by Bloomberg.  May led the way with seven invocations of his name, with Chancellor of the Exchequer Philip Hammond next on six.
The prime minister also attacked Corbyn's policies and directly countered Labour with a pledge to end the austerity that has driven voters into the socialist leader's arms. She also said local authorities would be free to borrow more to build affordable housing, a totem for the opposition party.
It might not be unusual for the party of government to take aim at the opposition's policies, but the preoccupation with Corbyn highlights just how riven with self-doubt the Conservatives have become after two years of intractable discord over Brexit.
"Labour's solutions are simplistic and beguiling but counter-productive," Justine Greening, a former education secretary in May's government, told delegates at a fringe meeting. "It's a really hard-left Labour Party at the moment and I don't think that's what people want. People just want practical solutions to the problems they're facing in life."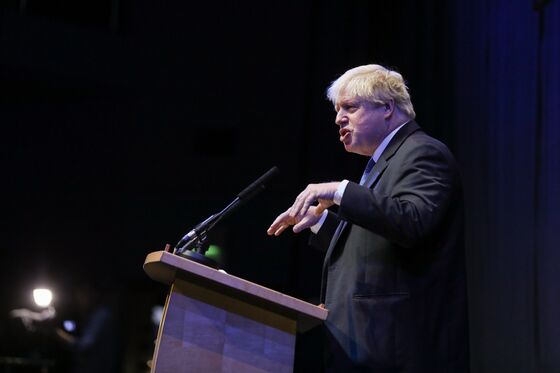 The mantra from Johnson, the face of the pro-Brexit campaign, is that the country should have the confidence to make a clean break from the EU. His popularity has risen within the party with his simple, populist slogans of lower taxes and higher spending. Indeed, Johnson and Corbyn are joint favorites at bookmakers William Hill to be the next prime minister. 
An election isn't due until 2022, though should any number of permutations come to pass in Parliament, Britain could be going to the ballot box again and polls suggest the outcome would be anyone's guess.
The problem for the Conservatives is that it appears that a lot of young people are attracted to what Party Chairman Brandon Lewis described as Corbyn's "dangerous left-wing ideas." The assumption has always been that as people get older they become more receptive to the Conservatives, but even that is no longer bringing comfort to party chiefs.
"We as a party would be fools if we suggest we can just wait for people to come to us and cast their votes for us in time," said Cabinet Office Minister Chloe Smith. "We've got to go out and win those votes and be worth those votes."
It's a hard sell. The Conservatives are identified with Brexit, which most young people opposed. Corbyn, who opposed EU membership in the 1970s, has kept quiet and wants to keep all options open regarding how and when Brexit can be delivered. At its annual conference last month, Labour members voted to keep the possibility of a repeat of 2016's referendum on the table.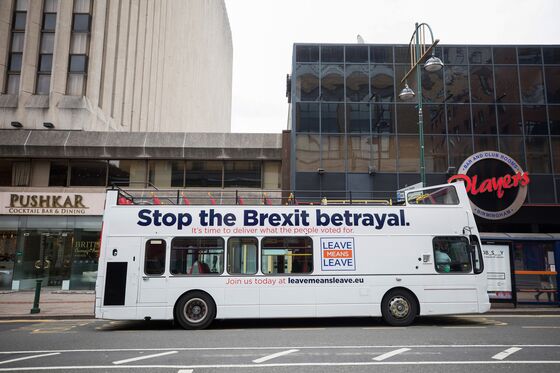 In the potentially toxic mix for the Tories is an increasing disillusionment over poorly paid jobs and the perception in regions across Britain that they're neglected. The vote for Brexit was "a roar at a set of grievances," according to George Freeman, a lawmaker who chairs the Conservatives' policy forum, and the party needs to provide solutions.
"A lot of people feel a deep sense of redundancy and powerlessness in our society," Freeman said. "We need to be thinking about those deep anxieties about insecurity and if we don't grasp those we're going to see Jeremy Corbyn as prime minister."
A YouGov poll of 1,625 voters carried out on Sept. 24-25 showed that among 18- to 24-year-olds, 53 percent backed Labour compared with 22 percent for the Conservatives. Among 25- to 49-year-olds, 50 percent supported Labour and 31 percent backed the Tories. It was only once respondents were over 50 that the Conservatives came out on top.
May's party has edged ahead in recent opinion polls and critics within Labour say Corbyn should be streets ahead given the turmoil over Brexit. But there are a lot of undecided voters and Labour is convinced it can entice them in the focused setting of an election. Conservative activists know they will need a better offer to stop the surge.
Getting the message across to young people should be done by matching Labour's reach on Twitter, Instagram and other platforms, according to one student party activist who said she has friends who have been seduced by Corbyn's promises.
"If as a party we engage more on social media we can do a lot," said Shradha Badiani, 19. "So many young people I know said they would vote for Jeremy Corbyn because he said he would abolish tuition fees, not knowing whether it can actually happen."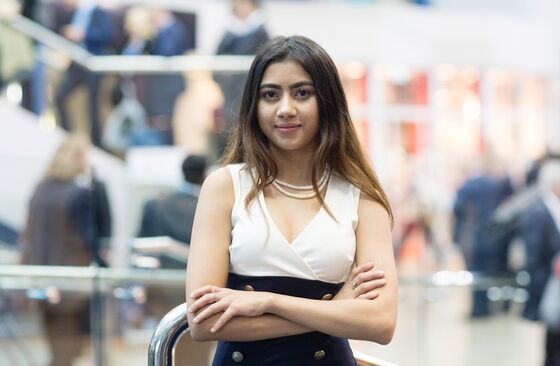 For Ann Webster, a 61 year-old former head teacher, that challenge is personal. Her three children in their 20s back Corbyn. From a working-class background, Webster said she joined the party to advocate for those left behind during the years of spending cuts implemented by the Conservatives since coming to power in 2010.
"When you say the party is a party of low tax, what they hear is that it's a party of low tax for the better off, not low tax for those who are struggling," she said. "It'll take more than warm words to build trust. You need to deliver."
May says the answer lies in making the case for capitalism as a force for good and pushing against Corbyn, who argues that a broken financial model has impoverished millions while a small minority has grown ever richer.
In her speech, she castigated Corbyn's equivocation over poisonings in Salisbury in March, which the British blamed on the Russian secret service. She also weighed in on allegations of anti-Semitism among Corbyn's supporters and his plans to raise taxes.
"What has befallen Labour is a national tragedy," she said. "What has it come to when Jewish families today seriously discuss where they should go if Jeremy Corbyn becomes prime minister?" 
Voters "want to support a party that is decent, moderate and patriotic, one that puts the national interest first and delivers on the issues they care about," she said. "We must show everyone in this country that we are that party."
Her problem is how to turn attention away from Brexit as it sucks the political life out of the government.
David Cameron, May's predecessor, told the party in 2006 it was time to stop "banging on about Europe" because it was stopping it from getting its other policies across. He went on to win the election four years later only for the EU to consume the party—and now the country—again.
"We've basically had a caretaker government for the past two years in the sense that Brexit has completely defined the agenda," said Robert Norman, 20, a student who has been coming to the conferences since he turned 18. "We need to get a re-energized purpose in the Conservative party."