Senators Debate Ahead of Crucial Kavanaugh Vote
Back to Feinstein, who holds the floor right now, she cites letter from 2,400 law professors opposing Kavanaugh.
"We have differing views...But we are united, as professors of law and scholars of judicial institutions, in believing that he did not display the impartiality and judicial temperament requisite to sit on the highest court of our land."
Patrick Gregory
President Donald Trump said demonstrators protesting against Brett Kavanaugh's Supreme Court nomination at Senate office buildings are "paid professionals' backed by financier George Soros. Here's the
Tweet
: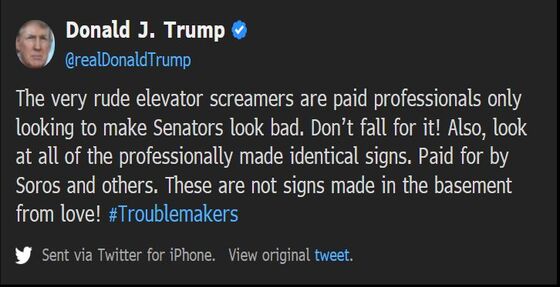 Now we're seeing White House Counsel Don McGahn, who has shepherded Kavanaugh's nomination from the start, at the Senate early, getting a seat in the gallery.
Steven Dennis
"At the hearing last week we saw a man filled with anger and aggression," Feinstein says on the Senate floor. She notes that Kavanaugh said at the hearing that Dr. Ford's allegations were part of plot to get revenge for the Clintons for Kavanaugh's involvement in the Ken Starr investigation.
Erik Wasson
Feinstein says she is concerned that Kavanaugh has said that sitting presidents cannot be prosecuted and can fire special prosecutors at will. She says the views are worrisome given President Trump's threats against the Mueller investigation into Russian election interference.
Erik Wasson
"Never before have we had a nominee facing allegations of sexual assault," Judiciary Committee top Democrat Dianne Feinstein says on the Senate floor. She questions whether he has the temperament to be a judge given his angry performance at last week's hearing.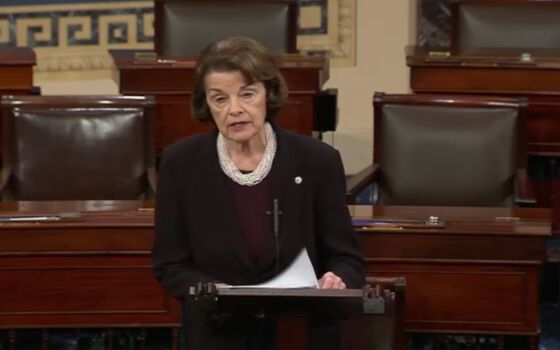 Grassley: Simply No Reason to Reject Kavanaugh
Grassley:
``There is simply no reason to deny Judge Kavanaugh a seat on the Supreme Court based on the evidence presented to us.''
Laura Litvan
On the Senate floor, Chairman Grassley says the allegations against Kavanaugh are part of a left-wing "search and destroy" mission that is destroying civility in society. "We had a campaign of destruction of this fine individual," he said. "They have encouraged mob rule."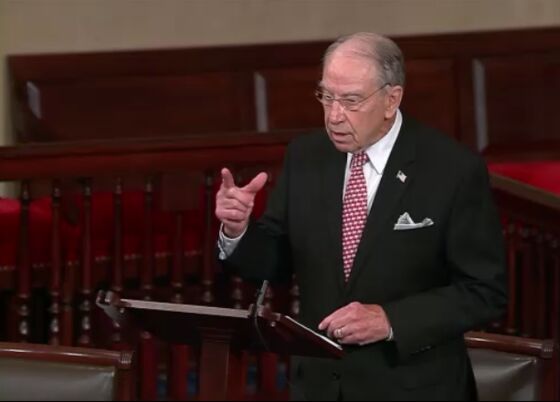 Grassley says Dr. Christine Blasey Ford's allegations she was sexually assaulted by the judge when they were teens in about 1982 were unsupported by "contemporaneous evidence."
"The consensus is the burden was not met," he said of the proof necessary to sustain the charge.
Andrew M Harris
The final Saturday vote may be pushed to late in the day because Montana Sen. Steve Daines will be giving away his daughter at her wedding earlier in the day. Daines is planning to fly back to Washington to cast the final vote in the evening.
Erik Wasson
In the debate leading up to the vote, Judiciary Committee Chairman Chuck Grassley called Kavanaugh a "pillar" of the community. Grassley says judge's antagonizers "couldn't land a punch."
Erik Wasson
Kavanaugh was accused by Ford of attempting to rape her and covering her mouth to muffle screams at a high school gathering. He has also been accused by college classmate Deborah Ramirez of exposing himself to her and by Julie Swetnick of abetting gang rapes at parties while in high school. Kavanaugh has denied all the allegations.
Erik Wasson
Critics of the judge say he disqualified himself last week at the Senate Judiciary Committee when he rebutted 36-year-old allegations of sexual assault by Dr. Christine Blasey Ford. They argue that his angry answers showed he lacked judicial temperament. Republican supports say he showed rightgeous anger.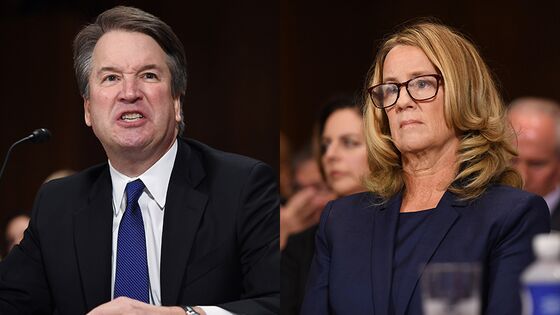 Sen. Susan Collins has told NBC News that she will announce her position on the final vote at a 3 pm Senate floor speech. This likely means that she will vote "yes" on today's vote to cut off debate. It could mean that the debate is ended today but we still don't know how the final Saturday vote will turn out.
Erik Wasson
The confirmation of Brett Kavanaugh would fulfill a decades-long Republican goal of having a solid 5 member conservative majority on the Supreme Court. Cases related to voting rights, Obamacare, executive power and abortion could all be decided along conservative lines with Kavanaugh on the court.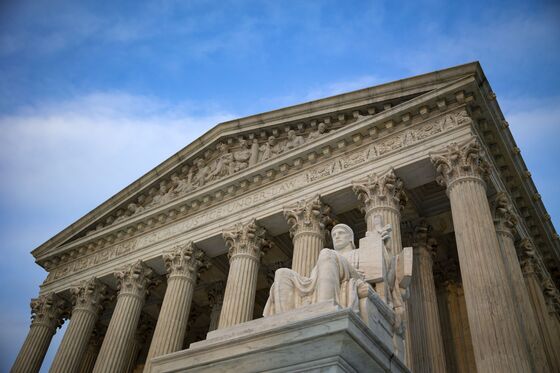 The vote on Kavanaugh was originally expected to occur last weekend. It was delayed until today after the three undecided Republicans demanded the FBI re-open Kavanaugh's background investigation to address "credible" allegations of sexual assault. The Senate received that report on Thursday. Republicans claimed that the FBI had found no evidence supporting the allegations. Democrats said the investigation had been unfairly limited by the White House.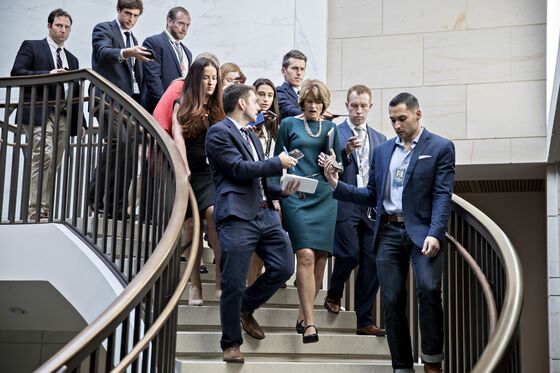 The key votes to watch today are Alaska Republican Lisa Murkowski, Maine Republican Susan Collins, Arizona Republican Jeff Flake and West Virginia Democrat Joe Manchin.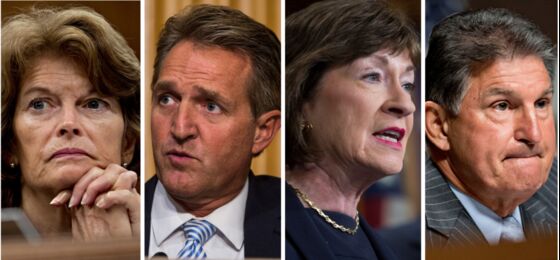 If the Senate votes to end debate today, a final vote on the nomination can occur early Saturday afternoon under the rules. The final vote could happen earlier if Democrats agree to speed up the clock.
Erik Wasson
The magic number for today's vote is 50. Under a rules change made in 2017, the Senate can cut off debate on Supreme Court nomination with a simple majority of the 100-member Senate. Prior to that, 60 votes were needed. Republicans can approve the Kavanaugh nomination without any Democrats because of the rules change. Fifty Republicans and a tie-breaker from Vice President Pence is all that is needed.
Erik Wasson
This is Erik Wasson, congressional reporter at Bloomberg News. I'll be your guide for today's Senate vote on the nomination of Brett Kavanaugh to be a justice of the Supreme Court.
Read our latest story here: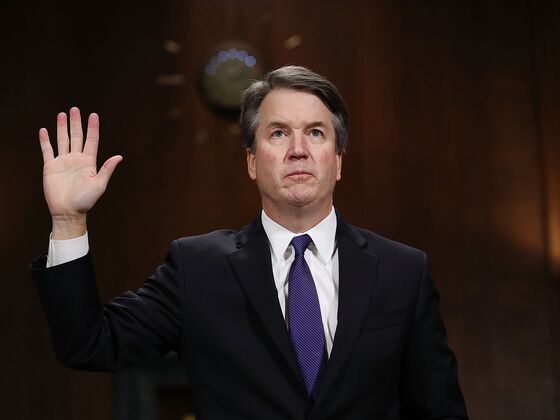 Welcome to TOPLive. The U.S. Senate is set for a make-or-break procedural vote on Supreme Court nominee Brett Kavanaugh today following an FBI investigation prompted by sexual misconduct allegations against him. The so-called cloture vote would end debate on Kavanaugh's nomination and set up a final confirmation vote as soon as Saturday. Join us for full coverage of the latest developments.