Top Brazil Forecaster Expects a 10% Bolsonaro Bump for the Real
(Bloomberg) -- Brazil's Bolsonaro bounce has only just begun, according to Monty Guild Jr., the veteran fund manager who correctly forecast a rally in the nation's stocks and currency two years ago.
Far-right presidential candidate Jair Bolsonaro's commanding first-round win all but assures his victory in the Oct. 28 runoff, said Guild, 76, who has been investing internationally for five decades. He expects the Brazilian real to gain at least 10 percent to 3.4 per dollar within the next few months as investors cheer the fiscal plan crafted by the likely finance minister, Paulo Guedes, who has a doctorate in economics from the University of Chicago.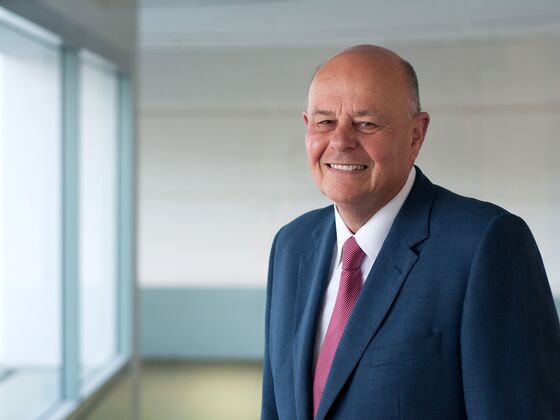 "We don't know how successful he will be with his economic policies, but he will encourage more optimism, a greater sense of security for the public, less crime and a more business-friendly outlook," Guild, the founder and chief investment officer at Guild Investment Management, said from Los Angeles.
Brazilian investor anxiety, as measured by the real's one-month implied volatility, fell by the most in four years Monday after Bolsonaro exceeded expectations in defeating Workers' Party candidate Fernando Haddad by 17 percentage points in their first round match-up. The odds of him winning the runoff climbed to 75 percent, according to Christopher Garman, managing director for the Americas at political consultancy Eurasia Group in New York.
Guild predicted a rally in Brazil stocks and the currency in March 2016, saying that a massive corruption investigation then underway would pave the way for a recovery. The two-year call, out of consensus at the time, proved good advice, with the real gaining almost 9 percent in the 24 months after he made his forecast and the Ibovespa surging 84 percent in dollar terms.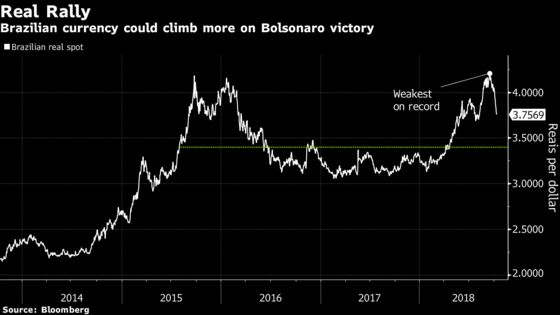 The investor now says the real represents his fund's only exposure to emerging markets during a traumatic year for the asset class. Much of the firm's $180 million under management has been parked in cash amid recent volatility, he said.