Top Moderate Official Holds Out Hope for Winning Swedish PM Vote
(Bloomberg) -- Moderate Party leader Ulf Kristersson faces a tough vote next week in his bid to become the next Swedish prime minister amid intense efforts to convince his opposition allies.
One of his top deputies, Elisabeth Svantesson, acknowledges that Kristersson's prospects aren't "looking too bright" right now ahead of Wednesday's vote.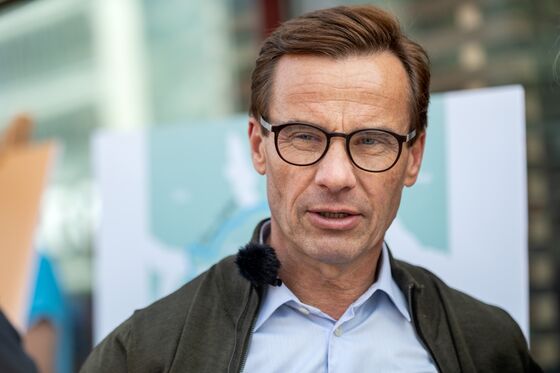 "But I have good hope that some parties will change their minds," she said in an interview in Stockholm. "We need an Alliance government."
The four-party opposition Alliance is struggling to hold together amid intense disagreements over whether to accept the needed support from the nationalist Sweden Democrats to form a majority government.
Kristersson's allies in the Center Party and Liberals have so far balked at working with the nationalists and have urged reaching out to the Greens and Social Democrats instead.