Billionaire Purge Ensnares Algerian Elites After Leader's Ouster
(Bloomberg) -- Algerian authorities on Monday detained five of the nation's top businessmen as part of a corruption probe targeting the elite after President Abdelaziz Bouteflika's ouster this month.
While state media didn't say the men were officially arrested or charged, the move followed repeated calls by the army's powerful chief of staff, Ahmed Gaid Salah, for judicial authorities to take action against the "gang," a term used by protesters to refer to Bouteflika's allies.
Demonstrations are showing no sign of fizzling out three weeks after Bouteflika was forced to resign when confronted with weeks of mushrooming protests against his 20-year rule. For the OPEC member's interim leaders, the crackdown offers a chance to restore their standing with an irate population that wants to tear down the political system.
"It's clear that these investigations around businessmen give credibility to the military institution in the eyes of public opinion," said Smail Lalmas, an economic analyst and head of ACE Consulting in Algiers. "The army is also responding to protesters' demands for accountability of politicians and businessmen."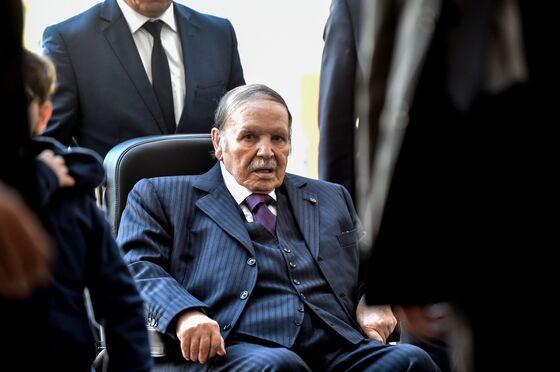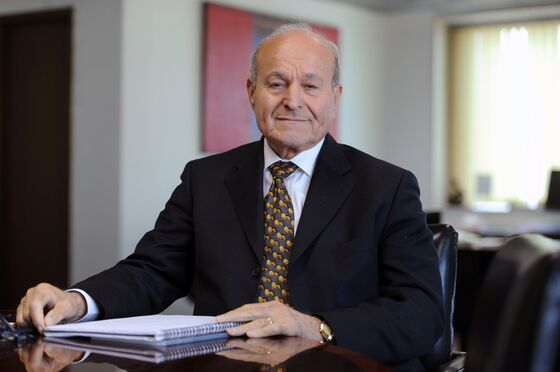 Topping the list of those brought in for questioning was Issad Rebrab, head of the Groupe Cevital, the country's largest private employer and biggest non-energy exporting firm, state-run television reported. The other four were brothers from the Kouninef family, believed to be close to Bouteflika. Days earlier, a former prime minister and the current finance minister were also called in for questioning.
Business leaders make for easy targets in Algeria. A generous state subsidy system that kept a majority youth population at bay for years is no longer tenable after foreign reserves fell by over half after the 2014 oil rout.
Salah, the army's chief of staff who cast his lot with the protesters and called on Bouteflika to leave, is seen as a part of a secretive group of powerbrokers in Algeria. By taking aim at the business elite, he could be looking to deflect criticism and burnish the military's credentials in a nation where state institutions have become pawns of the presidency.