Japan's Suga Accepts Fan-Free Olympics in Bid to Control Virus
(Bloomberg) -- Japanese Prime Minister Yoshihide Suga accepted a last-minute decision to ban spectators from the Tokyo Olympics, setting the stage for an unprecedented games after facing pressure to better protect public health during a pandemic.
All events in Tokyo and surrounding areas will be held without fans, as the resurgence of virus cases pushed the government to declare a state of emergency in the capital and maintain restrictions in nearby prefectures. The joint decision by Olympic and government officials came after Suga declared a fourth state of emergency for Tokyo, running from July 12 through Aug. 22.
The decision to bar fans was a first in the modern Olympics movement that dates back to the late 19th century and was a further blow to a project that's been beset by problems and scandals for years. But opinion polls have shown some support among a nervous public for staging the games without spectators as the July 23 opening ceremony approaches.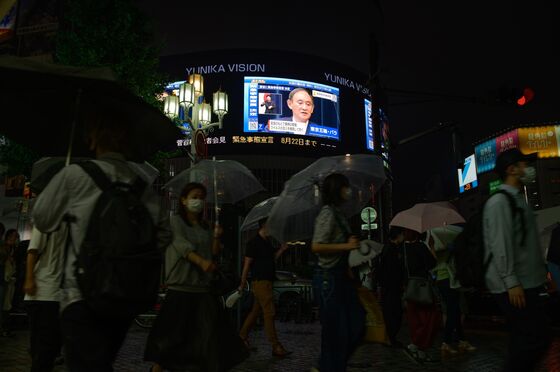 "I've said all along I wouldn't rule out staging it without spectators in the case of a state of emergency," Suga told reporters Friday, adding the administration would do its utmost to ensure safety, especially through border measures.
A survey carried out by broadcaster JNN July 3-4 found 35% of respondents were in favor of a spectator-less Olympics, while 26% wanted to allow some fans, and 34% wanted to cancel the games or postpone them again. Any serious fallout from the Olympics could mean Suga joins a long list of short-serving Japanese premiers, given voters are already disenchanted with the games.
Suga, who faces a ruling party leadership election in September and must call a general election in the coming months, had battled on with plans for the games despite public opposition. While the virus death toll in Japan has been among the lowest among major developed countries, the premier has seen his support slump amid criticism of his handling of the pandemic and vaccination program.
Suga apologized Thursday for having to reimpose the Tokyo emergency just weeks after lifting it. A ban on serving alcohol at bars and restaurants in Tokyo will be reinstated under the emergency.
Daily virus numbers have been rising in Tokyo since a state of emergency ended last month, with infections on Wednesday hitting the highest since mid-May. Concerns over the pace of vaccination, which had been picking up from a slow start, have returned as the nation faces distribution issues.
Some regions relatively distant from Tokyo including Fukushima and Miyagi, northeast of the capital, will allow spectators, while a decision on fans at the Paralympics will be made after the Olympics are over. Arrangements on how to deal with the already sold tickets will be decided later, according to the Tokyo Olympic organizing committee.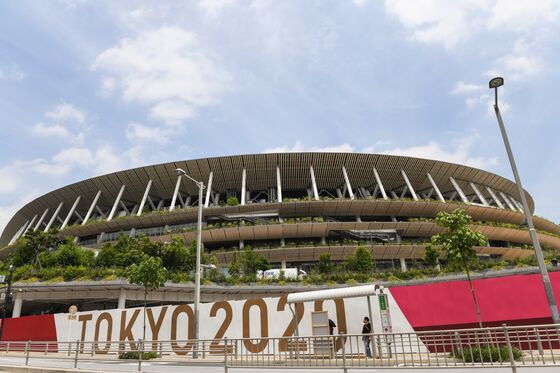 The organizers "decided to take a stricter approach than other sporting events because the popularity of the Olympics would mean there will be more flow of people," Tokyo 2020 CEO Toshiro Muto said at a Thursday briefing.
More than half of the 43 Olympic and Paralympic venues, including the 68,000-capacity National Stadium that's set to host the opening ceremony, are located in Tokyo. A decision to bar fans from overseas was announced in March.
The International Olympic Committee said it supported the decision, but said the planning committees "deeply regret for the athletes and for the spectators that this measure had to be put in place."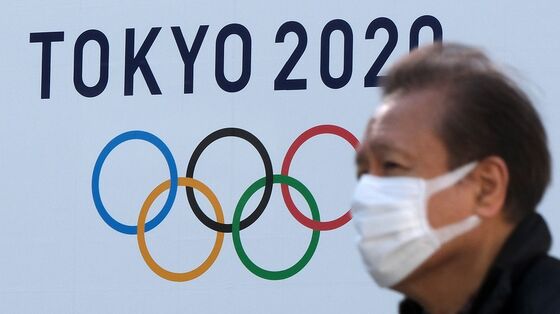 With fans now banned, alcohol restricted and authorities calling on the public to stay at home, hopes that the games might mark a psychological turning point toward post-Covid life are all but extinguished.
"I know many people had been looking forward to seeing the events live at the venues," Tokyo Governor Yuriko Koike told reporters. "It's gut-wrenching, but I want to ask you all to watch the games safely at home with your families."