Time for Business to 'Speak Up' to Stop Hard Brexit, Umunna Says
(Bloomberg) -- U.K. business leaders have a "patriotic duty" to warn shareholders and staff of the risks facing their companies from a no-deal Brexit, said the politician leading the campaign for a second referendum.
Chuka Umunna, a member of Parliament in the main opposition Labour Party, is coordinating a nationwide effort to try to derail Britain's departure from the European Union in March. Having focused on securing lawmakers' support from different parties, Umunna is turning his attention to companies that he says have mostly kept quiet.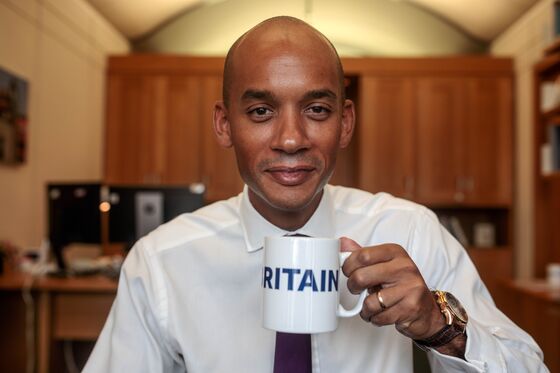 "Your country needs you and your country needs you to speak up,'' Umunna said in an interview in his Parliament office, laying out his message to company directors on Brexit. They "have a patriotic duty to their country to say what they think is going to happen."
Umunna, a former corporate solicitor specializing in employment law, wants more business leaders to follow the example of Jaguar Land Rover Chief Executive Officer Ralf Speth, who told Prime Minister Theresa May last week that a bad Brexit deal could put tens of thousands of jobs at risk and cost the company more than 1.2 billion pounds ($1.6 billion) per year.
JLR said Monday one of its plants near Birmingham would adjust its production schedules due to "headwinds impacting the car industry." According to local Labour lawmaker Jack Dromey, that meant a three-day week until Christmas -- though the company declined to comment.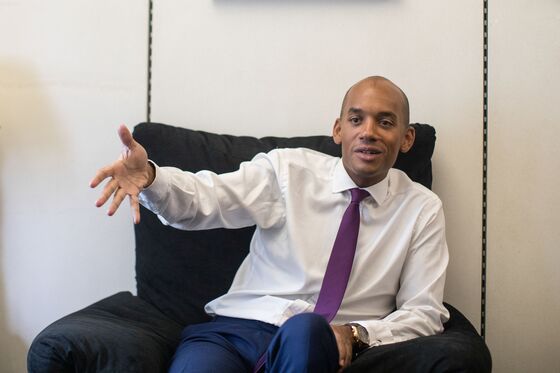 On Sunday, Aston Martin Chief Executive Officer Andy Palmer warned that Brexit is "a disaster for the industry on both sides of the Channel if there is no negotiated exit."
Yet high-profile interventions have been scarce, Umunna said, noting the vitriolic Brexit debate had made businesses wary of "burning their bridges" with political contacts. Directors should focus on the bigger picture, he said, especially given the potential for a sudden change in government.
"Their fiduciary duties as directors of their companies demand they say something because if we go down a very hard Brexit route, or a disorderly Brexit, it is going to hit the bottom line," he said.
As May heads to Salzburg Wednesday to try to unblock negotiations with the EU, Labour is preparing for its annual conference starting Sunday where a decision could be made on whether to back a so-called people's vote on the final Brexit deal. Umunna's campaign has little chance of succeeding without Labour's support, and while leader Jeremy Corbyn has sounded skeptical, he and his colleagues haven't ruled it out.
Umunna urged businesses to help make the case. "I need you to help me help you -- and that requires you bringing your voice to this debate," he said.