Threats of Gangs, Cybercrime to Boost Troops in Brazil Election
(Bloomberg) -- Brazil will mobilize many more troops than usual for its October elections due to elevated threat levels, Defense Minister General Joaquim Silva e Luna said in an interview.
While troops are regularly called in to reinforce security during elections, the numbers are likely to be much higher than in previous years, Silva e Luna told Bloomberg News in Brasilia without providing specific figures. Threats include armed gangs seeking to influence the vote, cyberattacks and an overall atmosphere of political tensions, he said.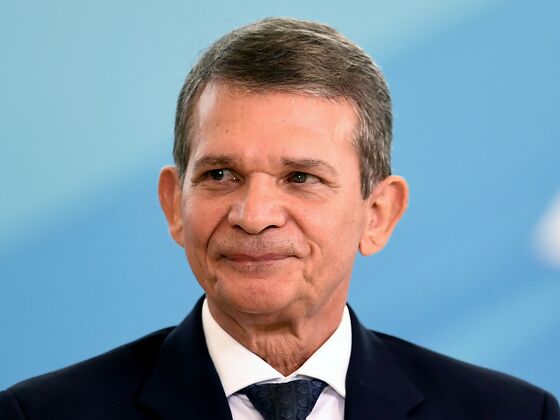 "Small troop numbers don't generate the expected dissuasion", Silva e Luna said. "The concern is bigger because the threats are bigger, so the guarantees need to be reinforced."
The four-star Army general spoke on the eve of a trip to Israel, where he will meet with authorities to help strengthen Brazil's cyber-defense.
Rattled by years of corruption and recession, Brazilian voters are deeply disillusioned with their political class and are increasingly divided. In that context, violence has become one of the main concerns for the electorate. Nearly 60,000 Brazilians were murdered in 2015, the last year for which figures were available and, from 2011 to 2015, the country registered more violent deaths than Syria, according to the Brazilian Forum on Public Security.
Given the violence, the popularity of Army captain Jair Bolsonaro, who is running on proposals to crack down on crime, comes as no surprise, General Silva e Luna said.
"As a military man, Bolsonaro carries out our culture of discipline, honor and respect," the minister said. "He has none of the sins that other candidates are criticized for," he added in a reference to corruption and political correctness associated with some other contenders.
Silva e Luna also praised dozens of other ex-military personnel running for public office in this year's election. "All of them are retired military men, so there's no legal obstacle. Even active soldiers can run as long as they retire if elected".
While the armed forces remain one of the most trust institutions in Brazil, their more proactive and outspoken stance over the past years has unnerved some politicians and civil rights leaders.