U.K.'s May Urged by Her Party to Give Clear Roadmap for Quitting
Lawmakers in Theresa May's Conservative Party urged the U.K. prime minister to provide a clear timetable for her departure, even as they shied away from changing rules to make it easier for them to oust her.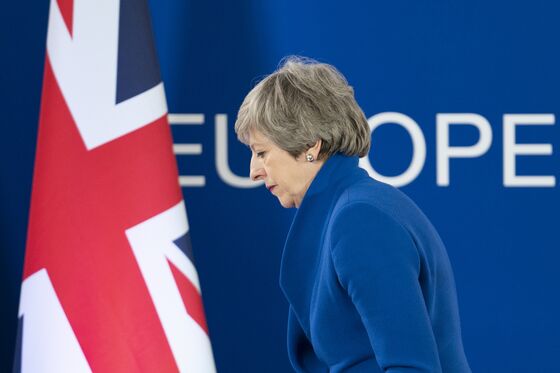 The influential 1922 Committee of rank-and-file Tory members of Parliament made the decision at a meeting Wednesday. May has said she'll step down once she gets her Brexit deal through Parliament, but her MPs want more details. Committee Chairman Graham Brady told reporters that May should provide a "clear roadmap" for her departure.
"We have sought clarity on the timetable and the schedule of her departure," he said. "She has set that out already in the eventuality of the Withdrawal Agreement being passed. We are seeking similar clarity should that not be the case."
The decision not to change party rules gives the premier some breathing space as she seeks to craft a compromise package on Brexit in talks with the opposition Labour Party. May is scrambling to get a deal over the line by May 22 so that she can avoid holding elections to the European Parliament that would be toxic to her party, highlighting the Conservative government's failure so far to deliver on the 2016 referendum.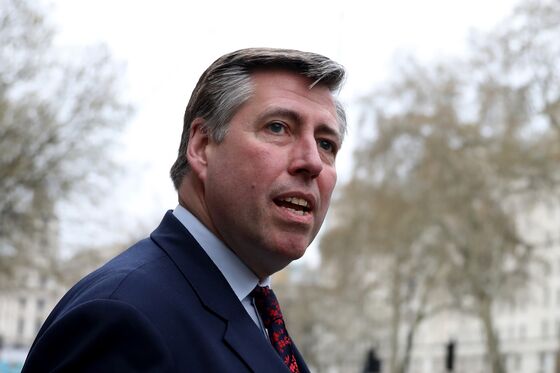 The premier's three-weeks of talks with Labour show little sign of bearing fruit, so May is contemplating a desperate gamble next week: Instead of putting the deal itself back to lawmakers, she may try to do so by proxy with an attempt to pass legislation that would enshrine the deal in law.
The idea is that her opponents will be able to add their own Brexit wishes to the legislation with amendments. Once they've done that, it might stand a chance of passing. The premier is still weighing whether to introduce the legislation or not, because of the risk the House of Commons will reject it. The chamber has thrice rejected the deal May negotiated with the European Union, forcing her to twice postpone Brexit.
Originally, Britain was supposed to leave the EU on March 29, a deadline that slipped first to April 12 and now to Oct. 31.
The talks with Labour continued Wednesday with a meeting between Chancellor of the Exchequer Philip Hammond and his opposition counterpart, John McDonnell, to discuss financial services post-Brexit. Talks on the environment are planned for Thursday.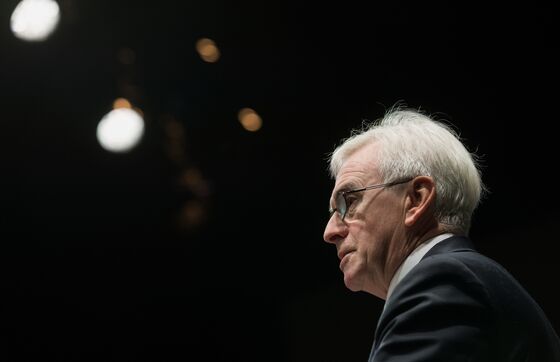 The government has suggested that there's a compromise to be made in future customs arrangements. But Labour wants a customs union with the EU post-Brexit, while May rejects that option because it would prevent Britain from negotiating its own trade deals.
With few MPs on either side optimistic that a deal with Labour will be done, May could yet be forced out before she can deliver Brexit.
Tory lawmakers tried and failed to oust May in December, and under current rules, they're not able to make another attempt until a year has passed. Brady said that while it's still in his committee's power to change the rules to make it easier for MPs to oust the premier, it's unlikely for now.
"We have given this subject a very good airing and a very thorough debate, and we have reached our determination," he said. "So I don't think there will be any mood to revisit these matters in the near future."