The Trump Brief: A President's Probes, Prosecutions and Lawsuits
(Bloomberg) -- An investigation of campaign ties to Russia, a hush payment to a porn star, possible payoffs by foreign governments -- Donald Trump can't put his legal troubles behind him. Here's a look at them, and the perils ahead.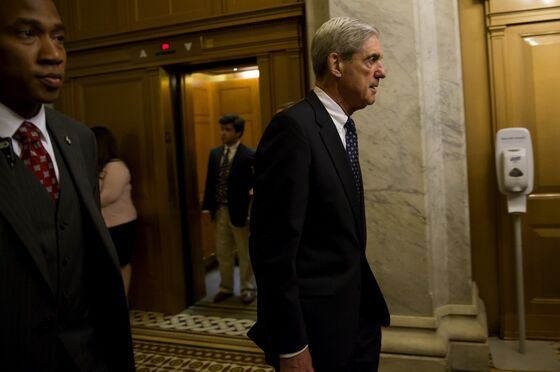 Special Counsel Robert Mueller's investigation into Russian meddling in the 2016 election and possible collusion by the Trump campaign -- or as Trump likes to call it, "The Witch Hunt!" -- produces the loudest headlines because it poses the gravest political risk. While scholars are split on whether Mueller can charge Trump, Mueller could write a report that lays out evidence of obstruction of justice -- or other high crimes and misdemeanors -- as a step to impeachment hearings.
Two campaign advisers, Rick Gates and George Papadopoulos, and Trump's former national security adviser, Michael Flynn, have pleaded guilty -- all for lying to the FBI, along with conspiracy for Gates. They're cooperating and have likely briefed prosecutors on campaign activities.
One focus of investigators is the now-infamous June 9, 2016, Trump Tower meeting involving a Russian lawyer linked to the Kremlin, Donald Trump Jr., Trump son-in-law Jared Kushner, and then-campaign chairman Paul Manafort. Trump Jr. agreed to meet after being told the Russian government supported Trump and had information damaging to Democrat Hillary Clinton.
Michael Cohen, Trump's longtime fixer and personal attorney, once said he'd "take a bullet" for his boss. He may be put to the test -- at least metaphorically.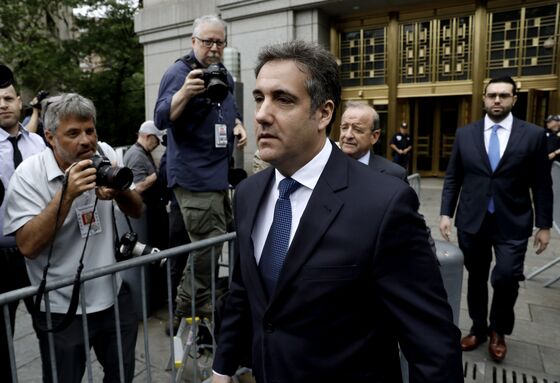 Cohen's financial dealings are under investigation by federal prosecutors in Manhattan, a probe that burst into view in April when the FBI executed a provocative early-morning raid on his business and home. Since then, Cohen's (and Trump's) lawyers have been trying to block prosecutors from seeing some of the 3 million seized items, claiming they're privileged. A review of what prosecutors can use as evidence is due to be completed Friday.
Cohen plans to part ways with his legal team after the review and is looking to hire a new lawyer, according to a person familiar with the case. What that means is unclear. If Cohen is charged, he'll have to decide whether to fight or try to cut a deal and cooperate with prosecutors. A conviction could send Cohen to prison; cooperation might mean spilling secrets, perhaps about Trump.
Cohen has a decade-long insight into Trump's business, including an unrealized effort to build a Moscow tower -- an area of interest for Mueller, according to the Washington Post. Cohen arranged a $130,000 hush payment to a porn actress who claimed to have had sex with Trump, and he solicited payments from companies eager to get close to the president. He's represented Trump allies Elliott Broidy and, he claimed, Sean Hannity.
Cohen owes New York state almost $300,000 in taxes and an ex-business associate, Evgeny "Gene" Freidman. Known as the "Taxi King," Freidman pleaded guilty to state tax charges. He's said to be cooperating with prosecutors, although it's not clear about what.
"Most people will flip if the Government lets them out of trouble, even if it means lying," Trump tweeted in April. "Sorry, I don't see Michael doing that."
Manafort faces two trials -- in Washington for money laundering and working as an unregistered foreign agent, and in Virginia for bank and tax fraud. The latter is scheduled to start July 25. The 69-year-old faces years in prison if convicted -- and his bail could be revoked as early as Friday for alleged witness tampering.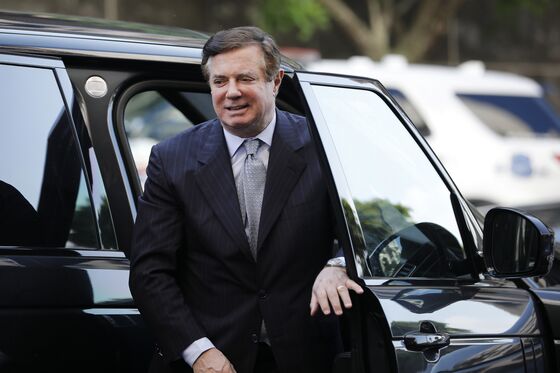 The charges center around Manafort's business dealings before he joined Trump's campaign, but experts believe Mueller may be trying to pressure him to cooperate in the larger probe.
Manafort's ties to Russia are intriguing. Starting in the mid-2000's, he spent a decade lobbying the West for Ukraine's pro-Russian government. Manafort quit Trump's campaign in August 2016 amid questions about a ledger indicating he'd received $12.7 million from a Ukrainian political party with links to the Kremlin. And just last week, prosecutors said he schemed to obstruct justice with a longtime associate who prosecutors have said has ties to Russian intelligence.
Trump may be trying to distance himself, tweeting on June 3 that Manafort came into the campaign "very late and was with us for a short period of time." Recently, though, he's embraced his pardon powers, and perhaps Manafort is in line.
The Porn Star v. the President
The most sensational case was brought by Stephanie Clifford, an adult-film star known as Stormy Daniels. She says she had a tryst with Trump in 2006 and was threatened and manipulated to cover it up.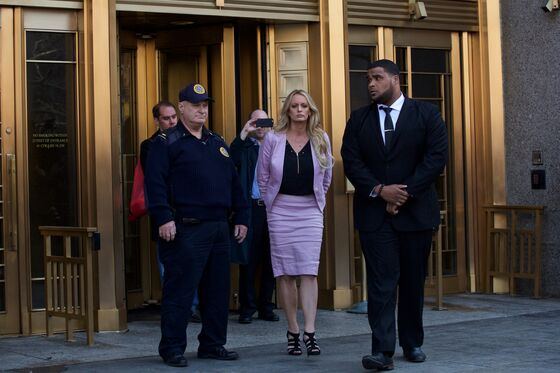 Clifford sued Trump and Cohen in March to get out of a $130,000 non-disclosure agreement she signed just before the election, saying her former lawyer secretly colluded with Cohen. After initially denying knowing about the payment, Trump later acknowledged he was aware of it.
Clifford's brash new attorney, Michael Avenatti, wants to question Trump under oath. He's kept the scandal alive with endless television appearances and additional lawsuits questioning Cohen's competence and ethics, while feeding an army of Twitter followers with links to court documents and Cohen's leaked emails and bank records. Avenatti's efforts could uncover evidence revealing Trump's secrets, including potentially explosive ones about other women.
Russian Trolls and Fake News
Less lurid (but no less compelling) is an indictment Mueller brought against 13 Russians and a Russia-based research operation -- a case that offers a glimpse of just how extensive the election meddling was.
Prosecutors accuse the Russians of starting in 2014 to collect intelligence on U.S. politics, then getting directly engaged in the 2016 race by reaching out to unwitting Trump supporters to promote the candidate. Meanwhile, programmers at the St. Petersburg-based Internet Research Agency concocted social media accounts that seemingly represented groups aligned with actual movements like Black Lives Matter. Hundreds of thousands of people followed the accounts, according to the indictment.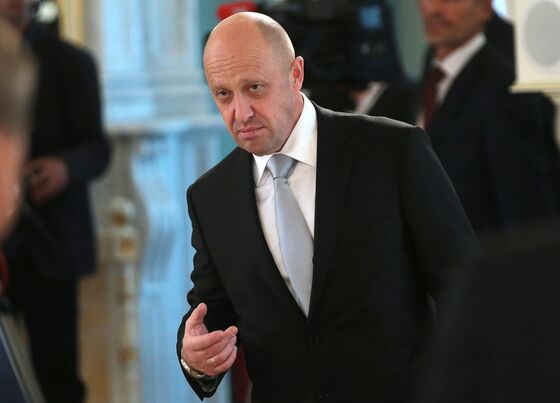 One entity Mueller charged is Concord Management and Consulting LLC, a caterer controlled by Yevgeny Prigozhin, also known as Russian president Vladimir Putin's cook. Concord denies wrongdoing. No one in Trump's campaign is accused of knowingly conspiring with them, but prosecutors have amassed a vast amount of evidence about how the hackers manipulated American voters.
Separately, the Democratic National Committee sued Russia, the campaign, WikiLeaks and Trump's associates claiming widespread election interference. Its case in Manhattan could force campaign staffers to answer questions under oath.
Trump's been quiet about a lawsuit brought by Summer Zervos, a former contestant on "The Apprentice" who claims he groped her in 2005. She sued the president for defamation after he labeled as liars Zervos and other women who accused him of sexual misconduct.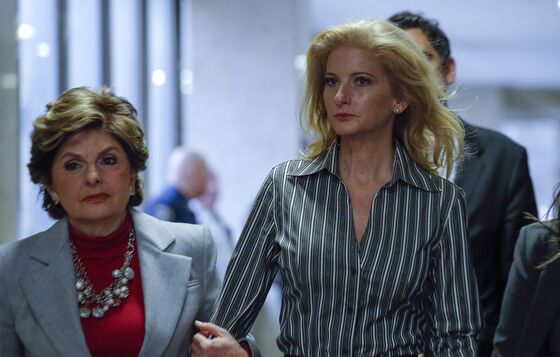 A New York judge rejected Trump's claim that the Constitution bars the president from being dragged into court. "No one is above the law," the judge wrote. Trump is appealing.
Zervos wants to depose Trump and seeks documents relating to similar claims by other women. His lawyers are well aware that President Bill Clinton was impeached in 1998 for perjury and obstructing justice after denying under oath that he'd had sex with a White House intern. (Clinton was acquitted in the Senate.)
Tax Returns, Trump Foundation
Presidents have long disclosed their tax returns. Trump refused. He may not have a choice.
Several lawsuits accuse Trump of violating the Constitution's foreign emoluments clause by taking payments without Congress's approval from foreign governments at his Washington hotel, golf courses and elsewhere, and the domestic clause, barring payments from federal or state governments.
Lawsuits by about 200 Democrats in Congress, and by attorneys general of Maryland and the District of Columbia, are pending. A third case, by an ethics-watchdog group and restaurant-industry competitors, is on appeal after a Manhattan federal judge tossed it out. The cases could force Trump to divest his holdings or put them in a blind trust. At a minimum, the plaintiffs will seek Trump's tax returns.
In another battle over the president's holdings, New York state sued to dissolve Trump's charitable foundation, claiming it persistently broke state and federal laws through improper political activity, self-dealing and failing to follow basic fiduciary obligations. In response, Trump tweeted that "sleazy New York Democrats" are attacking a charity that "gave out more money than it took in."
The Flynn case is U.S. v. Flynn, 17-cr-232, U.S. District Court, District of Columbia (Washington).
The Cohen case is In the Matter of Search Warrants Executed on April 9, 2018, 18-mj-3161, Southern District of New York (Manhattan).
The Manafort cases are U.S. v. Manafort, 17-cr-201, U.S. District Court, District of Columbia (Washington), and 18-cr-83, U.S. District Court, Eastern District of Virginia (Alexandria).
The Clifford cases are Clifford v. Trump, 18-cv-2217, U.S. District Court, Central District of California (Los Angeles); Clifford v. Trump, 18-cv-3842, U.S. District Court, Southern District of New York (Manhattan); and Clifford v. Davidson, 18-cv-5052, U.S. District Court, Central District of California (Los Angeles).
The hacking indictment is U.S. v. Concord Management, 18-cr-00032, U.S. District Court, District of Columbia (Washington). The DNC case is Democratic National Committee v. the Russian Federation, 18-cv-3501, U.S. District Court, Southern District of New York (Manhattan).
The Apprentice case is Zervos v. Trump, 150522/2017, New York Supreme Court, New York County.
The emoluments cases are Blumenthal v. Trump, 17-cv-1154, U.S. District Court, District of Columbia (Washington); District of Columbia v. Trump, 17-cv-1596, U.S. District Court, District of Maryland (Greenbelt); Citizens for Responsibility and Ethics in Washington v. Trump, 17-cv-00458, U.S. District Court, Southern District of New York (Manhattan).
The Trump Foundation case is People of the State of New York v. Trump, 451130/2018, New York Supreme Court, New York County.