The Tory 'Malthouse Compromise' and What It Means for Brexit
Late Monday, Conservative members of Parliament found their phones buzzing with news some of their party had been meeting in secret to broker a deal on Brexit. It was quickly dubbed the "Malthouse Compromise" after Housing Minister Kit Malthouse, one of those involved.
Here's what you need to know.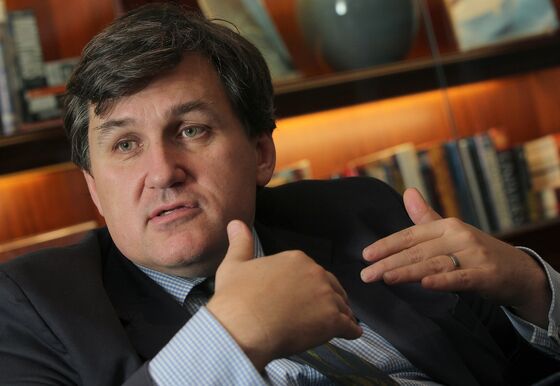 Because of who's involved. Malthouse is a longtime ally of leading Brexit-backer Boris Johnson. There's also Jacob Rees-Mogg and Steve Baker, the leading lights of the pro-Brexit European Research Group. On the other side of the table were former Education Secretary Nicky Morgan, who is instinctively against leaving the European Union -- though she accepts it has to be done -- Health Minister Stephen Hammond, who last year was part of the small anti-Brexit rebellious wing of the Tory Party, and Solicitor General Robert Buckland.
It's therefore a compromise between different parts of the Conservative Party. But it doesn't involve anyone from the small group who want to stop Brexit.
The proposal's Plan A is that Prime Minister Theresa May should ask the European Union to replace the contentious backstop with a technology-based solution to the Irish border. If that doesn't work, Plan B would be to go for a "managed no-deal" Brexit, in which the U.K. would offer the EU money if the bloc agreed to an implementation period.
Hasn't the EU Already Rejected All This?
Yes. "There is little new in this proposal," said Sam Lowe of the Centre for European Reform, adding that the plan's alternative backstop is really just a more detailed version of the so-called max fac proposal already ruled out many times by the EU.
"As with much of Brexit, it seems too much time has been spent working out what is palatable to the ERG, and too little spent understanding the EU's positions and why it holds them," Lowe said.
The proposal has united, at least for now, quite a lot of May's deeply divided Conservative Party. That means Tuesday's votes could be a little easier for her.
It's important to note, though, that the compromise is not included among the amendments on Tuesday. But the so-called Brady amendment, which calls for the Irish backstop to be replaced with an unspecified alternative, is being seen as a proxy for this idea. May has urged her party to vote for the Brady amendment.