The Strange Way in Which May and Corbyn Are Very Alike on Brexit
(Bloomberg) -- On Brexit, Theresa May and Jeremy Corbyn have more in common than meets the eye.
Ideological opposites, the leaders of the two biggest parties in the U.K. are both battling deep divisions on how to separate from the European Union, have softened their stances out of political necessity and have become masters of the art of fudge.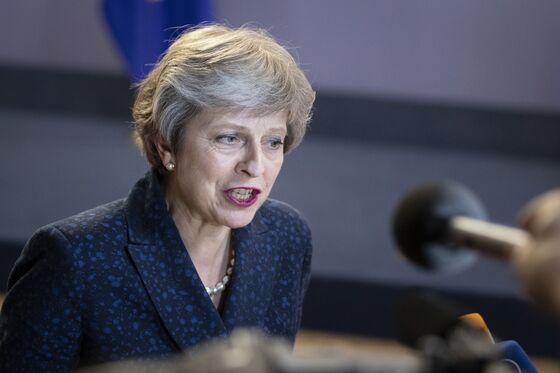 In the prime minister, these qualities are on display because May's Conservatives are in power. In Corbyn, they are masked by the fact that Labour are in opposition and therefore they invite less scrutiny.
With the debate growing murkier and less transparent, both have edged toward a much softer version of Brexit than what they espoused even a year ago. The gap between them is narrowing as the country gets closer to departure.
Corbyn's ability to triangulate was on display Tuesday, when it looked as if Labour's biggest financial backers were poised to try and forced him into considering a second referendum on Brexit -- only for a comprise to be found last minute that avoided putting him on the spot.
Theresa (and Jeremy) the Delayer
It's that kind of defusion that's helped May through many a crisis, be it with her warring factions back in London or negotiators in Brussels. Her moment of reckoning might come in October -- when impatient leaders will be demanding answers at another EU summit.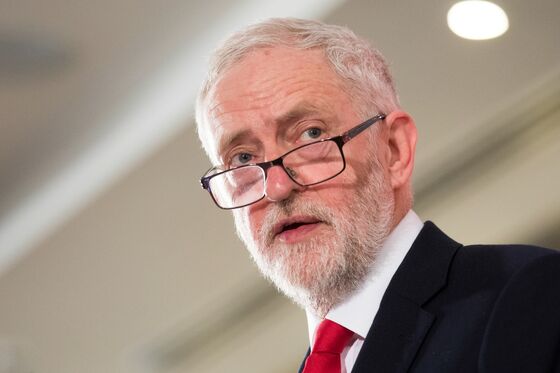 For Corbyn, a lifelong Euroskeptic, the reckoning could come earlier, at the end of September. At the annual party conference, his grassroot supporters may force him into a full debate on Brexit, which could include discussion of a second referendum. Polls show labour supporters favor another vote.
At the seaside town of Brighton, members of Britain's biggest workers' union gathered Tuesday in eager anticipation of Jezza -- as he's known to his fans. They faced a dilemma.
If Unite, which is broadly anti-Brexit, was to back a second referendum it would anger pro-Brexit supporters in Labour and put Corbyn's leadership in difficulty. "If there's a second referendum it will split the Labour movement, it will boost Jeremy Corbyn's enemies," delegate Raymond Morell warned. "We want a debate on class lines, not national lines."
Would rather talk about anything but Brexit
Talking about income inequality is much safer ground for Corbyn, a committed Socialist who regularly corners May on her party's history of austerity.
He's on much shakier ground on Brexit. It wasn't that long ago that Corbyn's top team quit en masse after the 2016 referendum over his lackluster campaign, and the anger was still palpable.
While Unite member Phil Rudd argued for staying in the EU, saying that "the best possible deal can still be cr*p," Russell Cartwright, another member, described the bloc as an "undemocratic capitalist club."
Unite has significant influence on the development of Labour policy and if delegates had backed the motions in favor of a second referendum it would have put Corbyn under pressure to make an embarrassing volte face.
A YouGov poll published at the weekend showed 57 percent of Unite members support another referendum. In the end the intervention of Len McCluskey, the union's head, was key.
His compromise leaves it to the union's executive to decide whether to shift policy in favor of a popular vote. "This is not the moment for putting ourselves in a straitjacket," he said.
But beware. Unite is not the only part of the labor movement to flirt with backing a second referendum on any deal that May brings back from Brussels.
Some members of Momentum, the mass-membership movement set up to support him, have also started to gather signatures in the hope of forcing a vote on the issue in September.
For now, Labour and its stakeholders have papered over their differences. And if some want to call it a fudge, they are O.K. with that.
"There's nothing wrong with compromise," delegate Scot Walker said. "I've heard it described as a fudge. I've been on the seafront and I've had some great fudge."