The Soviet Super Chicken, Crustacean Economics And Other Stories: Weekend Reads
It was all about the U.S. midterms this week – click here to read more on the still-undecided Florida Senate race and here for the latest on other contests that remain too close to call. You'll find the best of Bloomberg's coverage on this special page. 
The focus now shifts to a coming wave of investigations by newly empowered House Democrats who've vowed to probe everything from cabinet members' ethics scandals to conflicts of interest involving President Donald Trump's business empire. In Europe, WWI centenary commemorations are spurring reflection over the international order under threat from nativist, protectionist forces. 
You'll find these stories, and others, in this edition of Weekend Reads.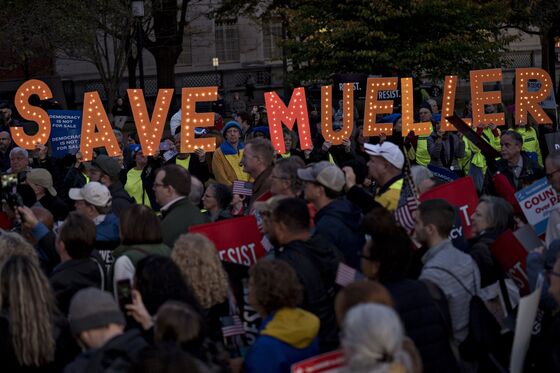 Even Lobsters Can't Escape Trump's Trade War
To understand the modern global economy, the implications of climate change, and the unintended consequences of the president's trade wars, you ought to "consider the lobster." Shawn Donnan shows how Crustacean economics was a textbook study in supply and demand until Chinese buyers lost their appetite.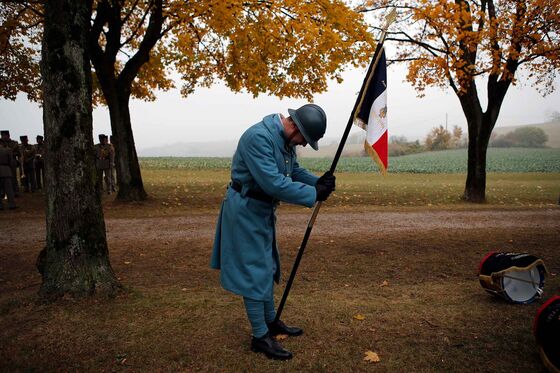 Putin Resurrects the Soviet Super Chicken
Stepan Kravchenko, Anatoly Medetsky, and Evgenia Pismennaya explore President Vladimir Putin's efforts to breath new life into the chicken that kept Russians fed in the dying days of communism. The revamped Smena broiler, first developed by Soviet scientists in 1972, may start market trials next year, a project Russia sees as a safeguard against potential future U.S. sanctions on shipments of the eggs and chicks that eventually become the country's main source of protein.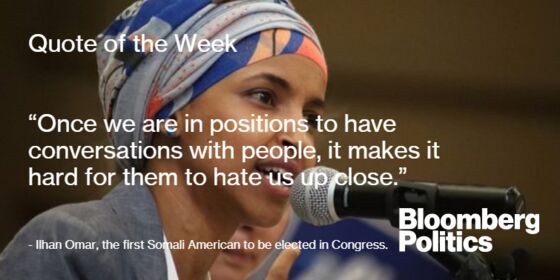 A Struggling Spanish Town Pins Hopes on Elon Musk's Hyperloop
Thomas Gualtieri reports on a surprising plan from the may of El Puerto de Santa Maria – which has a 27 percent unemployment rate and more than 14,000 retirees in a population of 88,000, and struggled to create jobs beyond tourism and local wineries even before the recession that rocked the country during the early years of this decade.

What to watch this weekend:
A march celebrating Poland's independence centennial tomorrow may give far-right forces new exposure after they drew condemnation for racism at the same event a year ago. The city's mayor, who's in opposition to the nationalist government, banned the march, but President Andrzej Duda said he'll lead a rally at the same time and place.
French WWI centenary commemorations culminate in a ceremony in Paris on Sunday hosted by President Emmanuel Macron and attended by Trump, Putin, German Chancellor Angela Merkel, and Turkish President Recep Tayyip Erdogan. 
While world leaders are in Paris, Russian-backed separatists in eastern Ukraine will hold elections on Sunday to try to legitimize their control of two breakaway regions after four years of fighting that's killed at least 10,000 people.
And finally … Thanksgiving is around the corner and Snoop Dog – erstwhile rapper, entertainer, and co-host of the Emmy-nominated series Martha & Snoop's Potluck Dinner Party – has some solid and in some cases brilliant tips, Kate Krader writes, better than what's in a lot of cookbooks.