The New Faces in Boris Johnson's Cabinet After His Dramatic Reshuffle
(Bloomberg) -- New Chancellor of the Exchequer Rishi Sunak was the most prominent promotion in Boris Johnson's top team on Thursday. But who are the other winners in the U.K. prime minister's Cabinet reshuffle?
Business Secretary Alok Sharma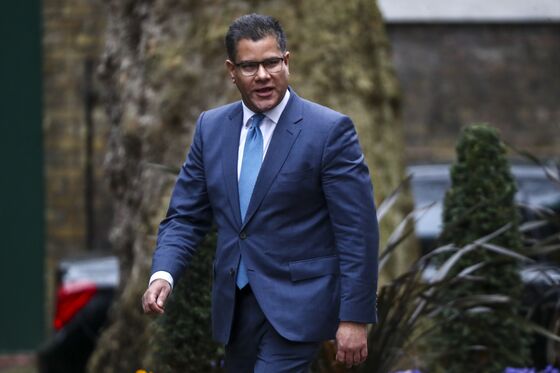 Alok Sharma, 52, was promoted to Business Secretary from his previous cabinet role as International Development Secretary. Elected to the House of Commons in 2010, he backed Remain in the 2016 EU referendum but consistently voted for former Prime Minister Theresa May's Brexit deal, and then Johnson's.
Born in India, Sharma moved to the U.K. at the age of 5. He qualified as a chartered accountant with Coopers & Lybrand Deloitte, before working in banking for 16 years, including at Nikko Securities and Enskilda Securities.
Alongside the business brief, Sharma will also oversee the next stage of global climate talks -- known as COP 26 -- in Glasgow this year. The role will require balancing the demands of more than 190 nations in the push to cut global greenhouse gas emissions to contain global warming.
Culture Secretary Oliver Dowden
Oliver Dowden, 41, already attended Cabinet in his role as paymaster general, but now becomes a full member as Culture Secretary.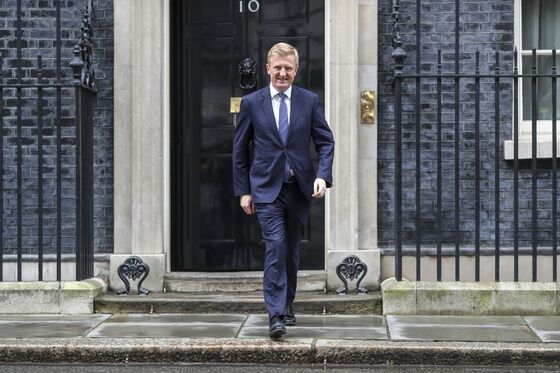 He inherits the task of piloting controversial legislation through Parliament to allow Huawei Technologies Co. to help develop Britain's next-generation of wireless networks. Many Conservative lawmakers oppose the plan.
Dowden backed Remain in the Brexit referendum, and was a deputy chief of staff to former Prime Minister David Cameron. He was elected to Parliament in 2015, and supported Johnson in last year's Tory leadership contest.
Environment Secretary George Eustice
George Eustice, 48, takes the top job in a department he has served in junior ministerial roles for all but five months of the past six years. He campaigned for Britain to leave the EU and briefly resigned from his post in 2019 in protest at May's handling of Brexit -- before being restored by Johnson.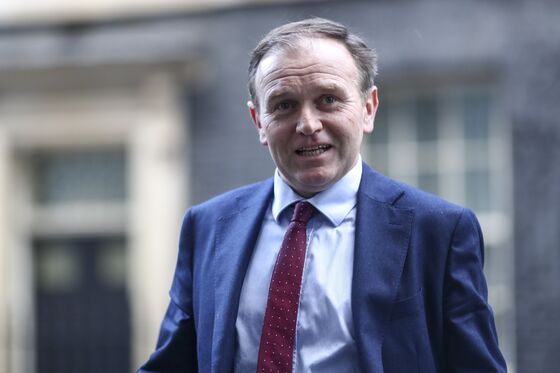 He's indicated a willingness to fight the U.K.'s corner in U.S. trade negotiations, writing in the Guardian newspaper last year that food standards should not be sacrificed in any deal. It's an area that's shaping up to be a potential sticking point in negotiations with President Donald Trump's administration.
Eustice worked on his family fruit farm before starting a career in politics, which has included a stint as David Cameron's press secretary from 2005 until 2007. He was elected to Parliament in 2010.
International Development Secretary Anne-Marie Trevelyan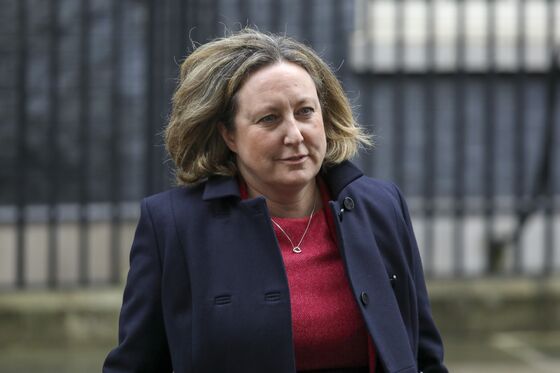 Anne-Marie Trevelyan, 50, was promoted from armed forces minister to her first Cabinet role leading the Department of International Development.
A vocal Brexiteer and member of the European Research Group of euroskeptic Tories, Trevelyan resigned as a parliamentary private secretary in 2018 in protest at the government's draft divorce deal with Brussels.
She qualified as a chartered accountant with PriceWaterhouseCoopers, and was elected to Parliament in 2015. She represents Berwick-upon-Tweed, which has an active fishing community, and has often called for the U.K. to regain control of its waters after Brexit.
Attorney General Suella Braverman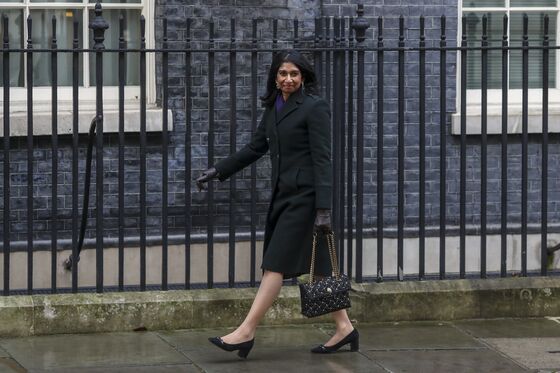 A lawyer by training, Suella Braverman was chairwoman of the pro-Brexit Tory ERG from June 2017 to January 2018, before being coaxed by then Prime Minister Theresa May into a junior role in the Brexit Department. She quit in protest at May's draft withdrawal agreement, and was one of the self-styled "Spartans" who voted three times against the deal.
Braverman was born in Harrow, London, to parents who emigrated to the U.K. in the 1960s from Kenya and Mauritius. She studied law at Cambridge University and has a Masters from the Pantheon-Sorbonne in Paris. She was a barrister before becoming an MP.
Her appointment as attorney general -- the government's chief legal adviser -- could be seen as a signal of intent by Johnson to curb the powers of the judiciary. She wrote an article last month under the headline: "People we elect must take back control from people we don't. Who include the judges."
Northern Ireland Secretary Brandon Lewis
Brandon Lewis, 48, returns to Cabinet after previous roles in May's administration as party chairman and immigration minister. Johnson kept him in government when he took power in July, but moved him to a more junior role as security minister.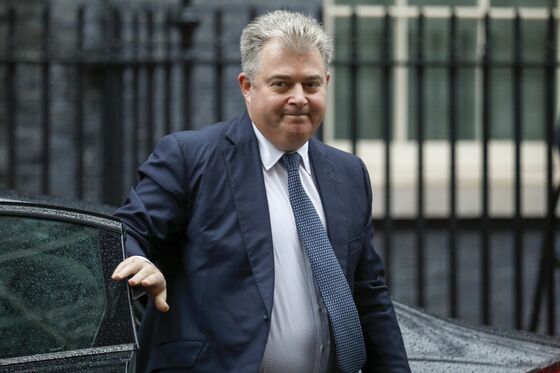 Qualified as a barrister, Lewis has a tough act to follow as Northern Ireland Secretary. His predecessor, Julian Smith, managed to get the region's devolved government up and running after a three-year hiatus, and that could play a critical role in determining how Brexit plays out in the coming years.
Chief Secretary to the Treasury Steve Barclay
Steve Barclay didn't have to wait long for a return to Cabinet. His stint as Brexit Secretary ended when his department was wound up after the U.K.'s departure from the EU on Jan. 31.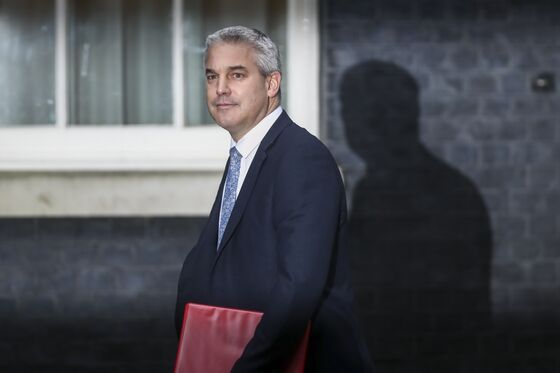 A Brexiteer appointed to the role under May, Barclay, 47, was one of a minority of her Cabinet ministers to be retained by Johnson. He previously served as a health minister and in two junior ministerial roles in the Treasury, the department he now returns to in the role vacated by Sunak.
A Cambridge graduate and lawyer by training, Barclay was first elected to Parliament in 2010 after previously working in roles at the Financial Services Authority, Barclays Bank Plc and Axa SA.
Conservative Party Chairman Amanda Milling
Amanda Milling, 44, takes the job of Conservative Party chairman and enters Johnson's Cabinet as a minister without portfolio.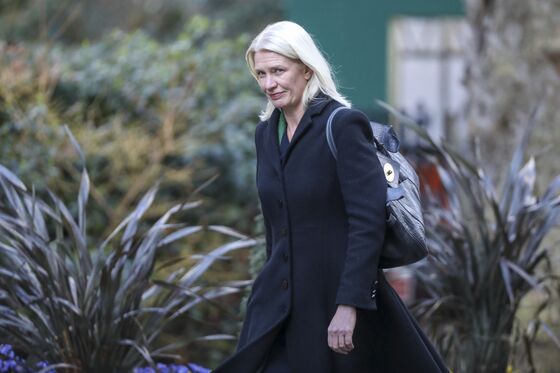 A graduate in economics and statistics from University College London, Milling worked in market research before entering Parliament. She became a local councillor in 2009 and was elected to the House of Commons in 2015, representing the seat of Cannock Chase, in Staffordshire.
Johnson made Milling deputy chief whip when he took office in July, and she has also served on the Parliamentary committee scrutinizing the Business Department.