The Minimum Cost of Ending Austerity in the U.K: $25 Billion
(Bloomberg) -- Britain needs an extra 19 billion pounds ($25 billion) a year if Prime Minister Theresa May is to fulfill her pledge to end austerity, a leading think tank claimed.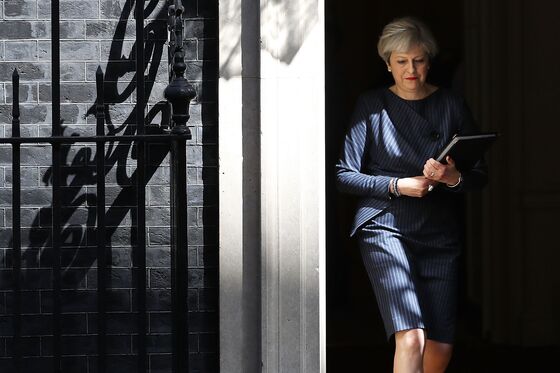 That's the amount required by 2023 to increase spending on health, defense and aid, as the government has promised, without inflicting real-terms cuts on other departments, the Institute for Fiscal Studies said in a report highlighting the challenges facing Chancellor Philip Hammond as he prepares for his budget on Oct. 29.
Even such as minimal definition of ending austerity would still leave billions of pounds of welfare cuts working their way through the system, the IFS said in its Green Budget Tuesday. And Hammond would need to impose "significant" tax rises, or see stronger-than-expected economic growth, to keep alive his hopes of eliminating the budget deficit by the middle of the next decade.
The deficit has fallen from almost 10 percent of output in the aftermath of the financial crisis to less than 2 percent in the last fiscal year, but the squeeze has left public services under strain, hit pay packets and lifted tax to its largest share of the economy since the 1980s.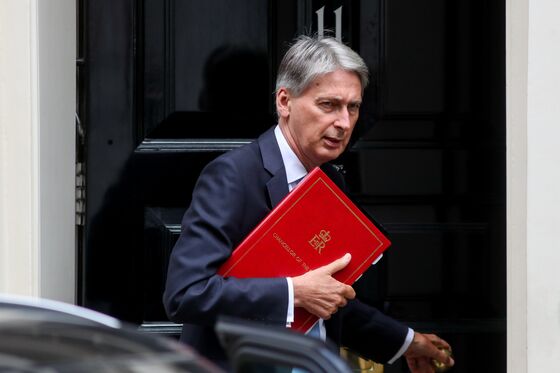 Hammond's problem is there is no public appetite for further spending cuts but many Conservatives, who have traditionally considered themselves the party of low tax and small government, are opposed to raising the burden of taxation any further.
The decision over spending into the next decade "will probably be the biggest non-Brexit related decision this chancellor will make," said Paul Johnson, director of the IFS. "This is going to be the toughest of circles to square."
The IFS dismissed the idea of a "dividend" from Britain leaving the European Union, saying net savings on budget contributions to the bloc could be less than 1 billion pounds by 2023 and more than offset by new spending on administration such as border security. One way to raise revenue would be to increase taxes on better-off members of the older generation, it said.
Citigroup, which contributed to the Green Budget, highlighted the risks to the economy from growing protectionism.
"U.S.-led trade wars, the backlash against immigration, and financial regulation of cross-border capital flows are also a challenge to further global economic integration," said Chief U.K. Economist Christian Schulz. "Even without Brexit, the U.K. would be facing sustained uncertainty about its place in the global value chain for many years."