The London Banker Fighting to Keep Executives Behind Brexit Deal
(Bloomberg) -- Less than 24 hours after U.K. Prime Minister Theresa May returned from getting her Brexit agreement signed off in Brussels last week, more than 120 company executives gathered in No. 10 Downing Street. With the help of her business envoy, William Vereker, she implored them to support her deal and lobby lawmakers to do the same.
The urgency to keep on board the people who drive the economy and employ a lot of the population wasn't surprising given the accord with the European Union had been castigated at home. But it just got more urgent following May's defeats in parliament this week over who should have control of the Brexit process and what might happen next.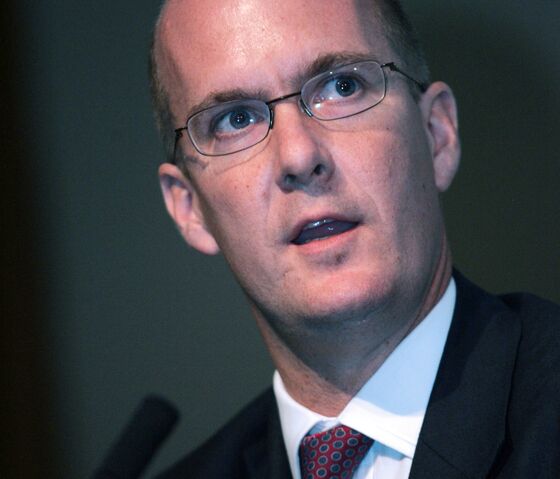 The rapport between power and money hasn't always been cordial under May and yet it could be critical as the Brexit drama takes more twists.
With May's flagship legislation likely headed for rejection in a vote on Dec. 11, she needs corporate Britain to hold its nerve. How company chiefs react with momentum gathering for another referendum will test the closer relationship with big business forged in recent months by Vereker.
Over a 30-year career at institutions including Schroders Plc, Morgan Stanley and UBS Group AG, Vereker advised on some of the world's biggest mergers and acquisitions. Now the 51-year-old is counting on his familiarity with business leaders to sell a deal that marks one of the biggest challenges to British foreign and economic policy of the postwar era.
"May gained enormous respect from business in the last few months and Vereker has played a key role in helping to achieve that," said Brent Hoberman, the co-founder of Internet travel booking company Lastminute.com who was at the Downing Street event on Nov. 26. This week's disarray in parliament shows how divided lawmakers are and that "no serious viable alternative has magically appeared," he said. "This only emphasizes why business must remain behind the deal."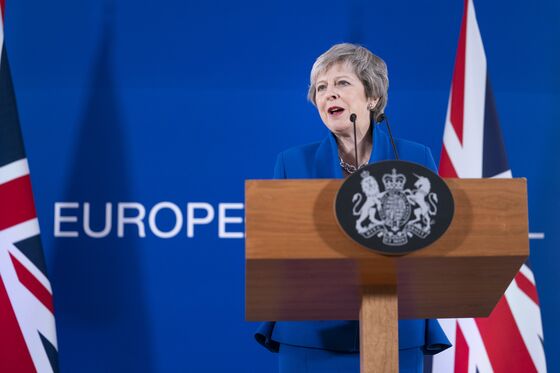 The governing Conservatives traditionally considered themselves the party of business while the Labour opposition, led by avowed socialist Jeremy Corbyn, has moved closer to its roots as a worker movement. Under May, though, it was anything but a love-in at first as she tried to respond to the Brexit vote she, like others, saw as a rebellion against the establishment.
Breaking with the more clubby relationships forged by predecessor David Cameron, May disbanded his business leader advisory group and set out plans to "reform capitalism."
At her first party conference as leader, she said companies who don't look after their staff, pay their taxes or protect pensions wouldn't be tolerated. "I'm putting you on warning," she said. "This can't go on anymore."
Vereker's predecessor, Chris Brannigan, backed the tougher stance, as did May's closest advisers. When contacted this week, Brannigan said his role was broader than business adviser and May's approach involved a change in direction to include more businesses and hold them more accountable.
"In her attempt to tackle the inequality at the heart of the Brexit vote the temptation was to put up business as a problem to be solved rather than a problem solver," said Josh Hardie, deputy director-general of the Confederation of British Industry, the U.K.'s biggest business lobby group. "You need a target."
The change in tone came when the Conservatives lost their majority in the June 2017 general election. May had called the vote to strengthen her hand in Brexit negotiations and the result was a resurgence in support for Labour and its promise to end government spending cuts. Brannigan resigned.
Over the next year, May and her ministers tried to improve engagement. A month after the election, about 30 executives were invited to Chevening House in Kent, southeast England, to a meeting with then-Brexit Secretary David Davis and Business Secretary Greg Clark. The gathering received mixed reviews from attendees and another wasn't scheduled until a year later.
By then it was clear May needed a new business envoy if she was going to be able to get corporate Britain fully back on side. Jeremy Heywood, the former head of the civil service who died this year, turned to Vereker.
When he took up the three-day-a-week post in September, one of the first things he did was sit down with lobby groups and chief executive officers to discuss the situation. His honest diagnosis of the tensions between business and May's office was welcomed, according to two people he met with.
He also helped set up five new business councils that will advise the prime minister on post-Brexit issues. The councils, which focus on consumer, industry, small companies, services and technology, and media and telecoms, met with May for the first time last month. They include CEOs from across industry, as well as lobby group representatives.
Indeed, Vereker helped rally big business behind May – at least in public. Stephen Phipson, head of the EEF manufacturing lobby group, said there's more energy in the fostering of relations between the government and business. He said he now has regular appointments in his diary for visits to Downing Street.
Vereker has "done a thoroughly good job at building a bridge between No. 10 and the business community," said Roger Carr, chairman of BAE Systems Plc. "A closer working relationship is in all our interests."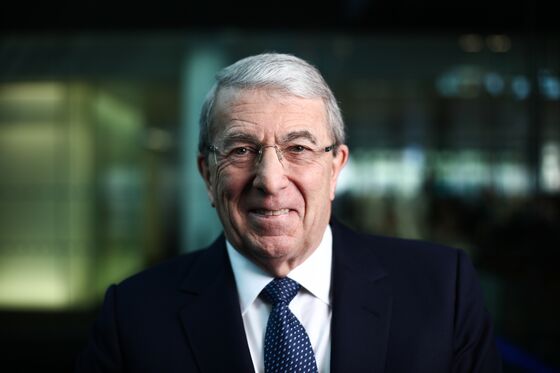 At the Downing Street meeting last week, Vereker fielded questions, addressing familiar faces by their first names, according to two of the attendees. He declined to comment for this article.  
Now the biggest question is whether May survives the next few weeks in parliament. Some executives are holding the line. Royal Bank of Scotland Group Plc CEO Ross McEwan said on Wednesday he was backing the deal because there was no other option on the table. Others are looking beyond it.
"There is admiration for the effort of the prime minister in putting the national interest ahead of party politics, but the majority of businesses would still rather remain within the EU," said Mike Rake, former BT Group chairman and co-chair of the Business for a People's Vote campaign. "If this gets voted down by a large margin, business will unite behind a people's vote."