The Biggest Surprises, and Contradictions, of the 2018 Midterms
(Bloomberg) -- The 2018 midterm elections gave both parties cause for celebration and disappointment, with Democrats taking control of the House of Representatives thanks to the suburbs and Republicans poised to pad their Senate majority as a result of an unusually skewed political map that was heavy on rural states.
Among the surprises and notable outcomes:
Red States Expand Medicaid, Raise Minimum Wage
Voters in Nebraska, Idaho and Utah approved ballot initiatives to expand Medicaid under the Affordable Care Act, an optional part of the law that many Republican-leaning states previously rejected. The move paves the way for as many as hundreds of thousands of low-income Americans to gain insurance coverage under the safety-net program. In addition, Kansas and Maine elected Democrats as governor, who are likely to enact Medicaid expansions vetoed by their Republican predecessors. A Medicaid ballot measure in Montana is still too close to call, but may fail.
And that wasn't the only policy usually associated with Democrats that solidly Republican states adopted on Tuesday. Arkansas approved an initiative to raise the minimum wage from $8.50 per hour to $11 by 2021, while Missouri voted to incrementally raise its wage from $7.85 per hour to $12.
Midwestern Political Splits
Voters in Iowa flipped two House seats, electing Democrats in three of the state's four districts while also electing Republican Kim Reynolds as governor. Kansas filled three of its four House seats with Republicans but elected Democrat Laura Kelly as governor.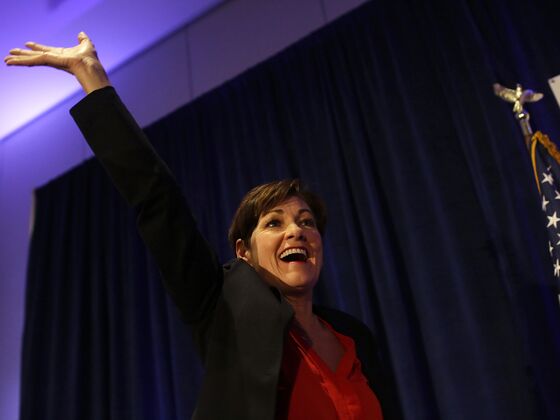 The Kansas result also was notable because of the defeat of Republican gubernatorial candidate Kris Kobach, who gained national attention for pushing unsubstantiated claims of widespread voter fraud. Kobach is a close ally of President Donald Trump, whose endorsement helped him win a primary over Governor Jeff Colyer.
The Democrats' Florida Dilemma
Perhaps the biggest disappointment of the night for Democrats was in two marquee Florida races that Trump threw himself into in the final stretch. Andrew Gillum, a Democrat who roused the party's base with a message that was both combative and hopeful, conceded the race as he trailed Ron DeSantis by just under 1 percentage point.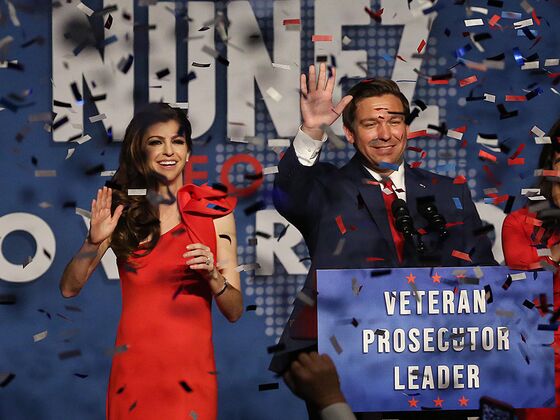 And Senator Bill Nelson is headed to a recount after trailing Republican challenger Rick Scott, the current governor, by less than 0.5 points with 100 percent of precincts reporting. That's 30,000 votes — a lot to make up. The potential defeat stings harder given that incumbent senators almost never lose re-election in a midterm under a president of the opposing party.
The results bode ill for Democrats' hopes of recapturing the electoral vote-rich Sunshine State in the 2020 presidential election.
Texas Republicans Go Down
Eleven-term Republican Representative Pete Sessions, the chairman of the House Rules Committee, lost his Dallas-area race to Colin Allred, a lawyer and former NFL player. In an added bit of irony, Sessions chaired the GOP's House campaign committee in 2010, when the party won more than 60 seats seats in a wave election and seized control of the chamber.
Eight-term Representative John Culberson also lost in the Houston area to Lizzie Fletcher.
The Democrats may have Beto O'Rourke to thank after the progressive sensation gave Texas Senator Ted Cruz a surprisingly close run — and in the process boosted Democratic turnout in metropolitan areas, which helped defeat some House GOP incumbents.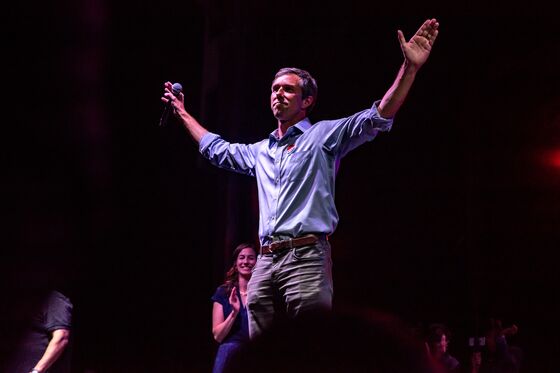 Virginia's 7th congressional district has been a unique gauge for the mood of the country. It had been held by Republican House Majority Leader Eric Cantor for nearly 14 years when the party was steeped in traditional conservatism. It was seized by Dave Brat in a stunning primary upset in 2014 as part of the GOP Tea Party revolt that presaged the rise of Trump.
Now in the era of the liberal resistance, this suburban-rural hybrid district has elected Abigail Spanberger, helping Democrats take over the House majority.
GOP Tax Writers Are Toppled
Representative Peter Roskam of Illinois lost his re-election bid after serving as the chairman of the House Ways & Means tax subcommittee during the drafting of the Republican tax law, the party's signature legislative achievement in Trump's first two years. While his upscale suburban district made him a Democratic target, his defeat is darkly symbolic as a public rebuke to the tax law that GOP operatives initially hoped would save their majority.
And he wasn't the only Republican tax writer to lose on Tuesday. Minnesota's Erik Paulsen, Florida's Carlos Curbelo, and Michigan's Mike Bishop all lost their re-election bids. Pennsylvania's Jim Renacci lost a Senate bid against Democratic incumbent Bob Casey.