Swedish Government Talks Fail as Political Crisis Deepens
(Bloomberg) -- Center Party leader Annie Loof gave up talks on forming a government, saying she found no will to compromise among the two largest parties as Sweden struggles to find a viable coalition more than two months after an inconclusive election.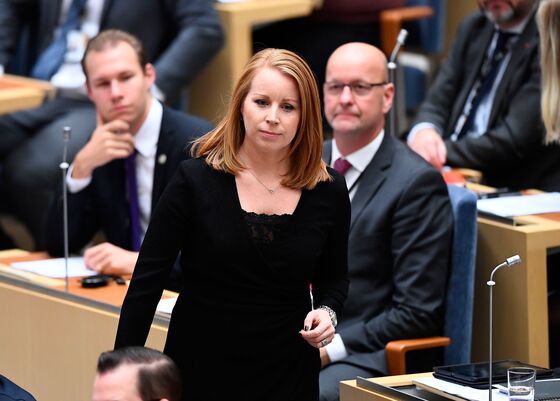 The Social Democrats and the Moderates were not willing to vote yes to a government in which they don't control the prime minister post, Loof said at a press conference in Stockholm after a week of talks with her party colleagues.
Loof is the third person to fail in cobbling together a coalition that can survive a vote in parliament after the Sept. 9 election, which saw the nationalist Sweden Democrats emerge as a kingmaker. The speaker of parliament, Andreas Norlen, said he will now hold fresh talks on the phone with all party leaders on Thursday before announcing his next step at a press conference on Friday.