Sweden's Long-Time Prime Minister to Step Down in November
(Bloomberg) -- Sweden's Prime Minister Stefan Lofven made a surprise announcement that he will end his seven-year term in November and step down as the leader of the Social Democrats.
"In next year's election campaign, the party will be led by someone other than me," Lofven, 64, said in a speech outside Stockholm. The former union leader, who's been chairman of the party for a decade, said his "decision has matured for some time."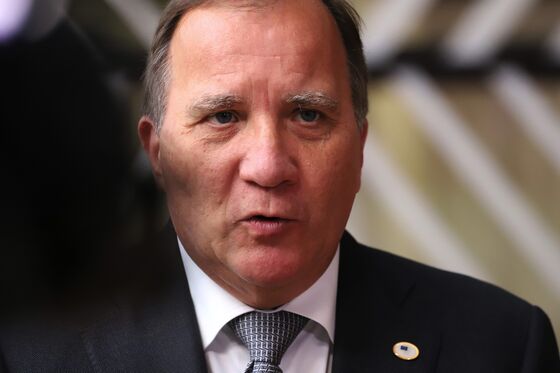 A new leader will be elected at the party congress starting Nov. 3 and whoever is chosen will become prime minister if confirmed by parliament. Sweden's Finance Minister Magdalena Andersson is the front-runner to replace Lofven along with Minister for Digital Development Anders Ygeman and Interior Minister Mikael Damberg also viable candidates.
Once dominant, the Social Democrats are now in a spiral in an increasingly splintered political landscape. Earlier this year, a plan to deregulate rental housing triggered Sweden's worst political crisis in decades. Lofven barely survived, and only narrowly won a parliamentary mandate to form a new coalition government. 
The Social Democrats currently control about a third of the seats in parliament in partnership with the Green Party. What was already a shaky government coalition will now need to push a budget proposal through the country's Riksdag in the Fall. That is looking increasingly difficult, which helps explain Lofven's exit. 
If the budget doesn't pass, Sweden could face its first snap elections since 1958.