Sweden's New PM Seen as Posing Risk for Welfare, Bank Stocks
(Bloomberg) -- The appointment of Magdalena Andersson as Sweden's new prime minister could trigger political risks for those industries with a big stake in how society is run, according to strategists.
Publicly-traded companies operating in the welfare sector, for example, may face hurdles if there "are stronger leftward winds in the next election in September 2022," said Daniel Grythberg, an investment strategist at Swedbank.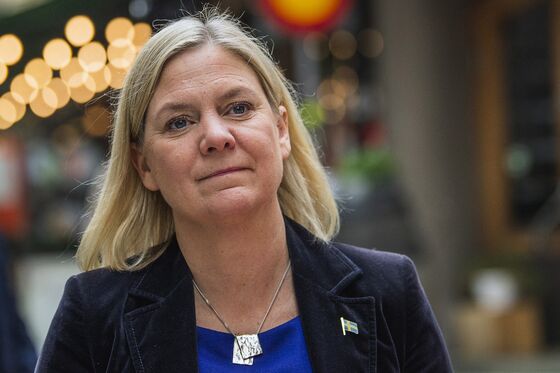 Maria Landeborn, a strategist at Danske Bank in Stockholm, similarly says the biggest risks for the country's equity market come from a Social Democratic-led government pushing through more socialist reforms.
These include a cap on profits for publicly funded and privately run firms in the education, care home and health care sectors, such as AcadeMedia AB and Ambea AB, according to Landeborn.
Landeborn says the finance industry is a further area for concern, but not until after the election. A proposed tax "can cost the large banks together 5 billion kronor per year, but the risk will remain low unless left-leaning parties see large gains at the polls."