Sweden's Lofven Says He's Prepared to Form Coalition Government
(Bloomberg) -- Sweden's acting Prime Minister Stefan Lofven said that he's prepared to try to form a broad coalition government after the opposition leader failed in his first attempt.
Lofven said he told parliament speaker Andreas Norlen on Monday that he's ready to lead talks on forming a viable coalition to break an impasse after last month's inconclusive election.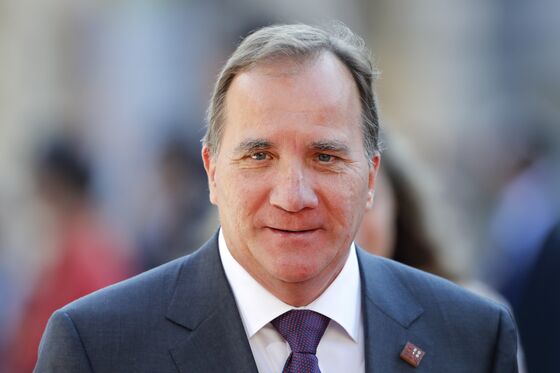 "A cooperation between the two blocs would be best for Sweden," Lofven said in parliament on Monday after the meeting with the speaker. "One can cooperate on the budget, on political issues, but it can also mean forming a common government."
Sweden's party leaders are meeting with the speaker again after Ulf Kristersson, the leader of the four-party opposition Alliance, on Sunday abandoned his attempts after almost two weeks of talks. The speaker is expected to make an announcement later on Monday on who will get the next try at forming a government.
Lofven said that he would like to hold talks with the Center Party and Liberals, with a focus on bridging differences on labor market and business policy.
The leader of the nationalist Sweden Democrats, Jimmie Akesson, said on Monday that it wasn't "unreasonable" that Lofven now is given a shot, but that he should be given less time than the two weeks that Kristersson got and that a vote should soon be brought to parliament.
"Seven weeks have already passed since election night and the positions are well known," Akesson said. "A few more meetings should be enough."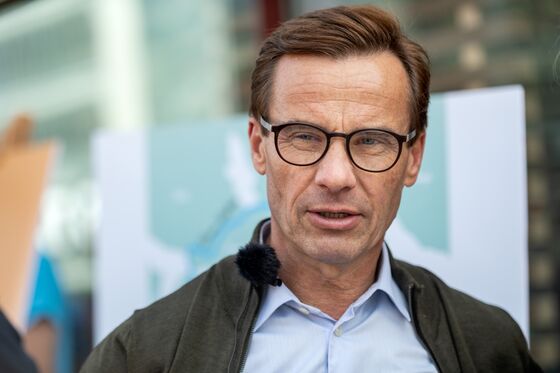 Kristersson's failure comes amid deep divisions in the Alliance over whether to seek support from the Sweden Democrats to grab power after four years of Social Democratic rule. The leaders of the Center and Liberal parties on Saturday rejected Kristersson's plan for a smaller right-wing coalition and have steadfastly refused any cooperation with the nationalists.
After accepting that Kristersson saw no way out of the impasse, Norlen on Sunday said he would call in party leaders for talks on Monday to judge how to proceed.
The process will neither be "forced" or "delayed," Norlen said. "It's probably reasonable to think that another person will get the job" to form a government, he said.
Sweden is in gridlock after an election that saw Lofven's Social Democratic bloc hold on to just a one seat lead over the Alliance. The nationalists won 62 seats in the 349-member parliament, meaning that none of the two traditional blocs have a clear path to power without reaching out across the aisle or relying on support from the Sweden Democrats.
Lofven has been clear on that he won't allow his Social Democrats to act as a support party. Kristersson on Sunday again ruled out a grand coalition with Lofven, saying such a constellation is only a possibility during war or a national crisis.
The talks have no set end but any new government will need to be voted through parliament and that can only happen four times before a new election is called. Sweden is currently being run by a care-taker government headed by the Social Democrats.