Sudanese Opposition Groups Combine to Protest Against Al-Bashir
(Bloomberg) -- About a dozen Sudanese opposition groups have agreed to join a coalition led by a clandestine association of professionals in the north African country, and intensify protests against President Omar al-Bashir.
Farmers unions, youth movements, and civil society organizations are among those that joined the Freedom and Change movement, Mohamed Yossef al-Mustafa, a member of the Sudanese Professionals Association, told a rally in the capital, Khartoum, on Wednesday.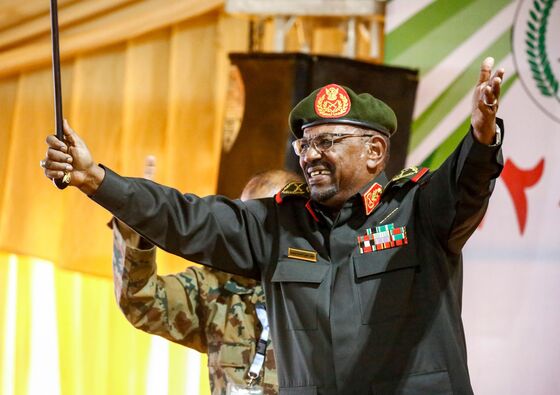 Unrest that began December in Africa's third-biggest country by area and has claimed dozens of lives is the most serious threat to al-Bashir's rule since he seized power in an Islamist-backed coup in 1989. Its causes include an economic crisis that's hitting the middle classes and the poor with fuel, wheat and cash shortages contributing to inflation reaching 70 percent.