Sudan Seeks Foreign Help on Economy as Protests Rage
(Bloomberg) -- Sudan's central bank governor said the country is seeking funding from unidentified nations to ease its economic crisis, as protests continue against President Omar al-Bashir's three-decade rule.
Mohamed Khair al-Zubair mentioned possible foreign funding during a Tuesday press conference, outlining a three-month plan to boost revenue, bring in hard currency and print more banknotes. The African nation, which devalued its pound at least three times in 2018, is suffering from severe cash shortages and inflation of almost 70 percent.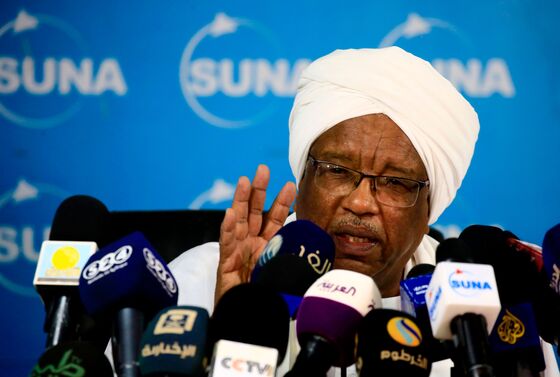 Widespread discontent with Sudan's soaring living costs has fueled a wave of protests that's posed one of the greatest challenges to al-Bashir since he came to power in a 1989 Islamist-backed coup. The government says 19 people, including two soldiers, have been killed in unrest that began in major cities around Dec. 19. Amnesty International said Dec. 24 it had credible reports that 37 people were shot dead by security forces in the first five days.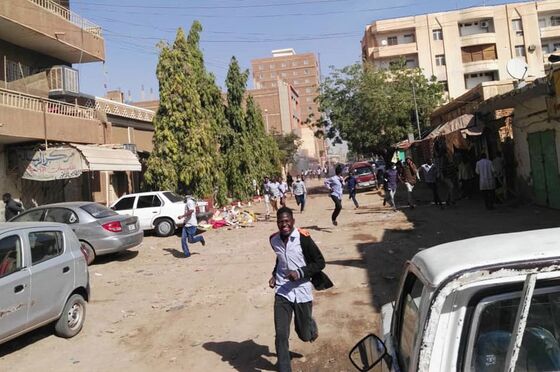 Al-Zubeir didn't identify who Sudan may tap for funds. The country has experienced economic turmoil since South Sudan seceded in 2011 and took with it about three-quarters of the united nation's oil reserves. The U.S. lifted most of its two-decade old sanctions on Sudan in late 2017.
Unidentified Gulf Arab nations extended about $2 billion in concessional loans to Sudan in 2015, the Finance Ministry said at the time, while state media in the past two years has reported the central bank receiving deposits from the United Arab Emirates.
Al-Bashir, 75, who's been indicted by the International Criminal Court for alleged war crimes in the western Sudanese region of Darfur, became in mid-December the first Arab head of state to visit Syria since its uprising began in 2011.
He flew to Damascus on a Russian plane to meet President Bashar al-Assad, in what Sudan said was an attempt to bring Syria back into the Arab fold after its membership in the Arab League was suspended about seven years ago.