Sudan's Ex-Dictator Bashir Charged in Court Over 1989 Coup
Sudan's ousted president Omar al-Bashir was accused in court of undermining the constitution by seizing power in the 1989 coup that ushered in decades of Islamist rule.
Bashir, who's already imprisoned for corruption, was charged Tuesday at a trial in the capital, Khartoum, alongside stalwarts of his former regime including his onetime deputies Bakri Hassan Saleh and Ali Osman Mohammed Taha.
The 76-year-old former leader and 16 others are also accused of waging war against the state. Both charges can carry the death penalty or life imprisonment.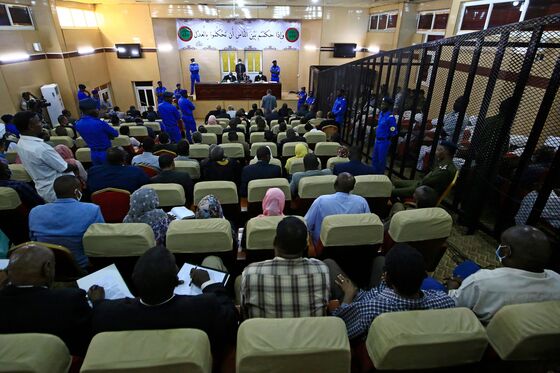 The trial is a milestone for the North African country where Bashir was overthrown by the army in April 2019 after a three-decade reign that turned Sudan into an international pariah.
Bashir is wanted by the International Criminal Court for alleged war crimes in the western region of Darfur and the transitional government has said it agrees in principle to him facing those charges.
The court adjourned early after the number of defendants and lawyers made it impossible to observe social-distancing rules designed to curb the spread of the coronavirus. The next session was set for Aug. 11.