Sudan's Bashir Could Extend Rule Under New Lawmaker Proposal
(Bloomberg) -- Almost 300 Sudanese lawmakers backed a proposal to abolish presidential term limits and let the North African nation's long-time ruler, Umar al-Bashir, seek reelection in 2020.
The parliamentarians have submitted a suggestion for the constitutional amendment to the speaker of the assembly, ruling party representative Abdul-Rahman Mohammed Ali told reporters Tuesday. He described al-Bashir, 74, as the only person able to stabilize the country, historically wracked by insurgencies and currently mired in an economic crisis.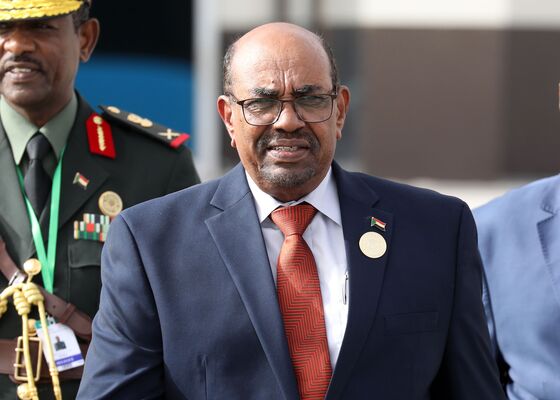 Al-Bashir, who took power in a 1989 military coup, is in his second and constitutionally mandated final term under a charter promulgated in 2005. The opposition disputed his election victories in 2010 and 2015, the latter of which occurred even after he said he didn't want to stay in power.
Any amendment would need a parliamentary debate and potentially a vote. The proposal is supported by 294 of Sudan's 490 lawmakers, including the ruling National Congress Party and some smaller groups.
If it adopts the amendment, Sudan would be following a trend in nearby East Africa, where Uganda, Rwanda and Burundi have altered laws governing presidential terms.