Sudan Protesters Vow Civil Disobedience to Pressure Ruling Army
(Bloomberg) -- Sudanese opposition groups urged a campaign of civil disobedience to pile pressure on the military council, accusing it of maneuvering to protect members of ousted President Omar al-Bashir's regime.
The council is trying to win time "to allow the old regime to rearrange itself," Khalid Youssef, leader of a group that's part of the Declaration of Freedom and Change alliance, told reporters Wednesday in the capital, Khartoum.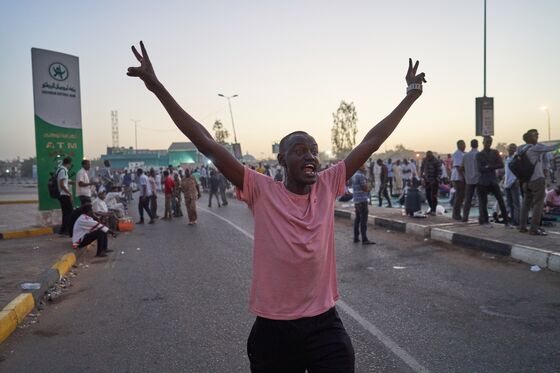 The council late Tuesday rejected some of the opposition's proposals for a transitional constitution, saying it wants Islamic law to remain the main source of legislation, something that wasn't among their suggestions. Al-Bashir, who seized power in 1989 and was overthrown amid mass protests last month, made hard-line interpretations of Shariah a cornerstone of his rule.