Student Loan Relief, Childcare Grants Included in GOP Stimulus
(Bloomberg) -- Americans burdened by student loans and childcare operators struggling to stay open amid the pandemic would get some relief under the Senate Republican virus relief package.
People with outstanding student loans will not have to make payments while they are out of work, Tennessee Senator Lamar Alexander said Monday as he introduced the plan. When they return to work, their payments will be capped at 10% of their income after living expenses, such as housing and food, are deducted, he said.
"If you have no income, you have no monthly payment," Alexander said.
The legislation also would provide need-based grants to centers that have had to close or curtail operations due to the virus. Many childcare facilities have closed their doors permanently because of the pandemic and others may follow. Most of those that remain open are operating at reduced capacity, according to a July 13 survey of 5,000 child care providers by the National Association for the Education of Young Children.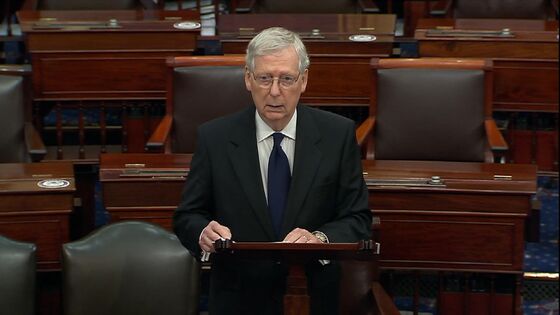 "Child care providers are critical to the recovery of the United States economy by allowing parents to return to work, and by providing safe environments for young children," according to a summary of the legislation.
The provisions were part of an education-focused bill that is one of several that make up the plan Republicans will be taking into negotiations with Democrats.
The legislation would provide scholarships that can be used by parents who send their children to private schools or by parents who decide they want to send their children to private schools while public schools are closed.
Alexander said the measure would provide about $70 billion for kindergarten through the 12th grade and $30 billion for colleges and universities. That results in about $1,200 per student for public and private schools, according to the plan.
Some of the money is earmarked for schools that reopen classrooms for in-person instruction, which has been a priority of President Donald Trump.