Tom Steyer Dismisses Talk of Bipartisanship After Impeachment Trial
(Bloomberg) -- Tom Steyer said Saturday that Senate Republicans put party over country in the impeachment trial of President Donald Trump, marking a break from his Democratic competitors who say they'll be able to work with the Republicans if elected.
In an interview with Bloomberg Television's David Westin in Des Moines, the founder of Farallon Capital Management LLC said that the Republican majority's decision not to call witnesses in Trump's trial showed that they were unwilling to cooperate with Democrats.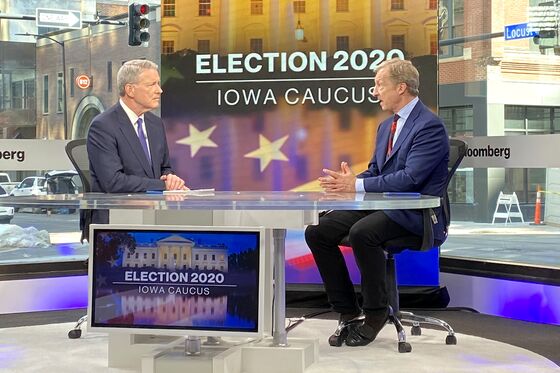 "We're talking about witnesses in a trial, that seems like a pretty low bar," he said.
Steyer then singled out Joe Biden, Pete Buttigieg and Amy Klobuchar -- three candidates who've said that they could restore bipartisanship to the nation's capital as president.
"For all of the people who say that we're going to meet in the middle, let me ask you, where they are now?" he said.
In 2017, Steyer founded Need to Impeach, a grassroots group that called for Trump's impeachment. He stepped down in 2019 when he decided to run for president.