Stay the Course, Brazil's Finance Minister Tells Successor
(Bloomberg) -- Brazil's outgoing Finance Minister Eduardo Guardia has a message for his successor: "Stay the course and things will work out" for the economy.
Guardia and his predecessor Henrique Meirelles inherited an economy mired in its deepest recession on record and, following a number of economic reforms to rein in public spending, liberalize labor laws, and facilitate foreign investment, have put Brazil on track to grow 1.4 percent this year.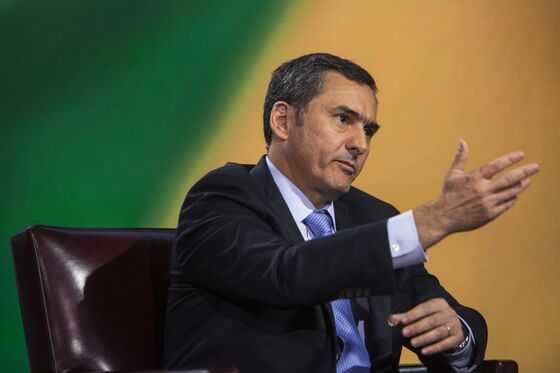 "We are leaving an economy in a better position than we received it," he told Bloomberg News on the sidelines of the Group of 20 Summit in Buenos Aires. And he had a specific piece of advise for incoming Economy Minister Paulo Guedes: "Hit the pension reform hard and fast because the market doesn't have much patience for a gradual reform."
Brazil's economy expanded 0.8 percent in the third quarter as investment rose at its fastest pace since 2009, data published earlier on Friday showed. A recent jump in business and consumer confidence suggests growth is accelerating as President-elect Jair Bolsonaro prepares to take office on January 1. Among the challenges for the new administration is the approval of a pension reform that's essential to put Brazil's finances on a sustainable path.
The new administration will have only six months to show they're moving forward on pension reform, according to Guardia.
Gross domestic product data published in the morning was a "good result" that shows the economy is recovering gradually and in line with the government's forecast for 1.4 percent growth this year, he said.