Federal Medical Aid to States Falls Short, House Report Says
(Bloomberg) -- The federal government has failed to distribute enough personal protective equipment and medical supplies to states reeling from the coronavirus pandemic, according to a document released Wednesday by the House Committee on Oversight and Reform.
"The Administration is leaving states to fend for themselves, to scour the open market for these scarce supplies, and to compete with each other and federal agencies in a chaotic, free-for-all bidding war," Representative Carolyn Maloney, a New York Democrat, said in a statement.
The U.S. Department of Health and Human Services gave the panel she chairs a spreadsheet documenting states' requests and what was actually supplied. The Federal Emergency Management Agency, which is distributing the goods, didn't immediately reply to a request for comment on the document.
Even as President Donald Trump has boasted of "great coordination" between state and federal governments, needs for personal protective equipment and ventilators remain unmet despite weeks of cajoling and even pleading. Governors said this week that they're still facing shortages, delays and confusing demands as they try to supply hospitals beset by critically ill patients.
The Trump administration estimated 3.5 billion respirator masks would be necessary, but only 11.7 million have been distributed, less than 1%. Just under 8,000 ventilators were distributed, a fraction required at hospitals nationwide, according to the committee.
The Strategic National Stockpile has been depleted of protective equipment, having already made its final shipments, according to the document. This comes as states continue to request more supplies for their health-care workers, and hospitals continue to report having to re-use gear for fear of running out entirely.
The quantities of protective equipment sent out by the federal government don't reflect the populations or specific needs of states, according to the document, which noted that Vermont and Texas would receive the same quantity of ventilators despite their disparate sizes.
In Alabama, the state health department said Tuesday that ventilators must run out before the state can request more from the federal government. Louisiana received only 5% of the ventilators it sought from the national stockpile. Illinois has "a mere fraction" of its supply requests, Governor J.B. Pritzker said.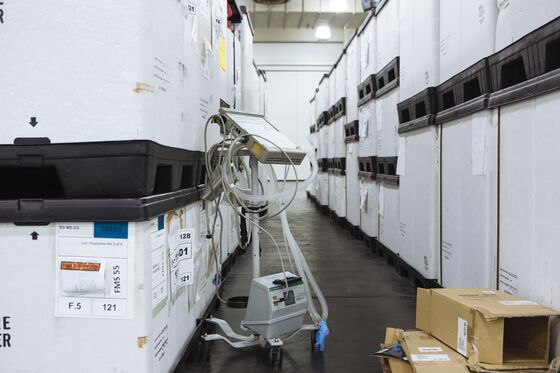 "The nation's governors have been on the front lines," Maryland Governor Larry Hogan, a Republican who is chair of the National Governors Association, said in a statement Tuesday. "We've stepped up to make tough decisions for our states and to push for more action from the federal level."
Trump has repeatedly urged governors to seek out their own equipment and supplies. Now, states are competing not only with one another but also with FEMA. And they must devise strategies to avoid angering a mercurial president.
Michigan, Wisconsin and Minnesota formed a consortium to purchase protective personal equipment, now known almost universally as PPE. California has taken on a national role, crowd-sourcing supplies and doling them out to other states in need, like New York, and even contributing to the national stockpile.
The explosion of disease, which began on the coasts but now is tearing through cities and rural areas alike, has killed almost 13,000 Americans.
Hospitals are facing shortages of masks, gowns, gloves, tests, ventilators, cleaning supplies and toilet paper, a federal survey of hospital administrators conducted in late March found. First responders, including emergency medical personnel, firefighters and police, are also facing these shortages.
Trump activated FEMA in March to respond to the coronavirus after weeks of downplaying the pandemic.
The agency, divided into 10 regions, generally races in to deal with localized natural disasters, supplying shelter and rebuilding help. Now, it's responsible for acquiring and apportioning medical supplies, a field in which it has little expertise. FEMA officials are scrambling to acquire equipment from other agencies or buy it on the open market.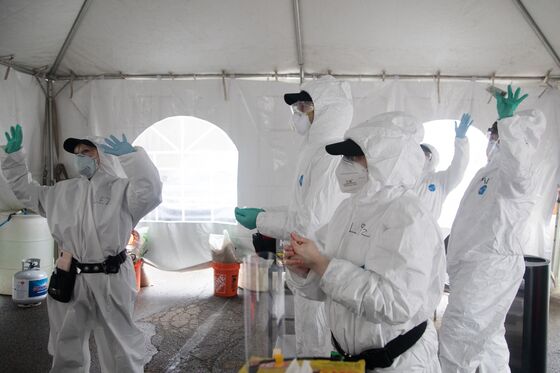 But in doing so, the agency is colliding with the states, which are acting largely on their own.
Trump said Tuesday that the federal government will "immediately drop out of the bidding" if states are outbid for materiel by FEMA. But some governors say that in practice, the market is dominated by the federal leviathan.
"Domestic ventilator manufacturers have informed the governor that the orders of Colorado and other states will not be fulfilled any time soon because FEMA is jumping the line and demanding all the product," according to a statement from the office of Colorado Governor Jared Polis.
FEMA sent a list of data-heavy questions to states last week in an effort to determine which have the most urgent needs. The results of that questioning are unclear. Some states that ask for aid have been flatly rejected: Alabama was denied or not given all of its requests, save 4,000 specimen-collection swabs and some PPE.
In hard-hit Louisiana, 200 ventilators that arrived Sunday brought the total supplied by the federal government to 350, or 5% of the state's request of 7,000, data from the state Health Department showed. The state has requested 6.3 million pairs of gloves and received 483,000, 1.23 million N95 masks and received 208,000, and 989,000 surgical masks and received 494,800.
In Illinois, Governor Pritzker, a Democrat, has been a vocal critic of the president, who has jabbed back at him during his nightly two-hour, free-form news conferences. Pritzker said this week that his state has been forced to act like a nation unto itself.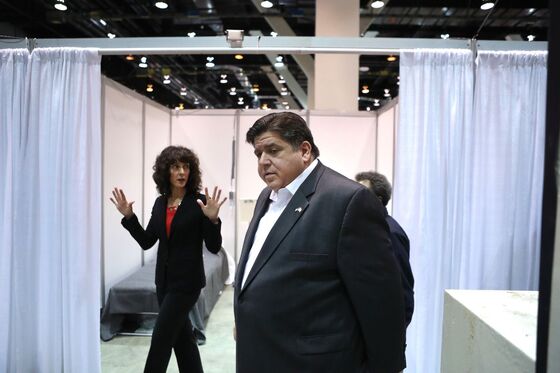 "This is an ongoing, around-the-clock process of scouring the globe, to identify what PPE is available, reaching out to the producer with a better price and a faster payment than our competitors, overcoming the machinations of shipping across the world during a worldwide pandemic, and attempting to leave nothing to chance in all of that process," Pritzker said Monday.
Vice President Michael Pence, whom Trump named to lead the federal government's response to the crisis, held a call with governors this week. Trump described the session as a "lovefest" during his Tuesday news conference.
Still, even communication with the vice president isn't necessarily enough.
"We appreciate the responsiveness to our phone calls," Charles Boyle, spokesman for Oregon Governor Kate Brown, said in an email. "However, the amount of PPE we are expecting to receive from the national stockpile will still be insufficient."
For its part, Montana is depending on the kindness of neighbors to help with its more than 300 patients, a significant number in a state of just over 1 million people.
"Montana has received five times more masks, N95 masks, from our friends to the east, North Dakota, than we have from our federal partners," Democratic Governor Steve Bullock said Tuesday at a news conference.