Sri Lanka's Leader Not Giving Up Trying to Install a Strongman as PM
(Bloomberg) -- Sri Lanka's President Maithripala Sirisena isn't giving up on trying to install former strongman Mahinda Rajapaksa as prime minister, a quest that has plunged the country into a weeks-long political crisis.
Sirisena on Sunday night called for a third no-confidence vote for Rajapaksa after lawmakers rejected him the first two times. On Monday, the parliament was adjourned until Nov. 23 soon after the house convened.
"The offer to take a vote by name or by electronic voting system was once again prevented by the members of the purported government today, illegally holding onto power, fearing their inability to prove their majority and of getting exposed," Rauff Hakeem, leader of the Sri Lanka Muslim Congress, said in a tweet.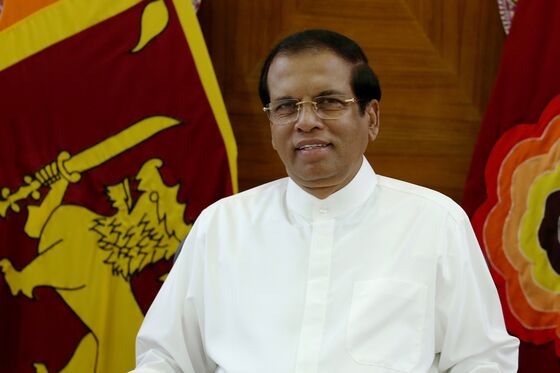 The disarray has left Sri Lanka without a prime minister after Sirisena abruptly removed Wickremesinghe on Oct. 26 and installed Rajapaksa. Sri Lanka's stocks have trailed regional benchmarks since then, while rupee has declined for five straight weeks.
Last week Sri Lanka's central bank unexpectedly raised interest rates, even as it paved the way for a "substantial amount" of cash injection in the banking system to correct a liquidity deficit. The central bank also flagged the need for structural reforms to sustain growth instead of relying on short-term monetary and fiscal stimulus.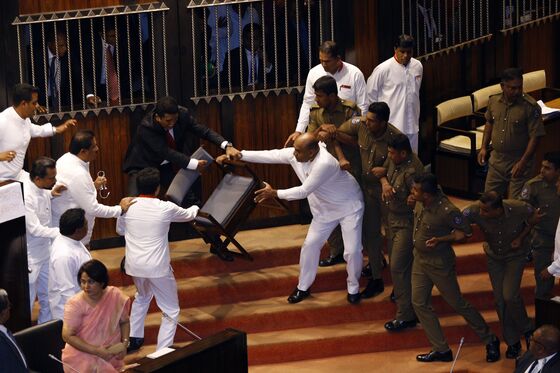 The U.S. has urged democratic process to be respected as concern mounts that Sri Lanka would shift back toward China under Rajapaksa. The crisis has stalled foreign aid and a $1.5 billion International Monetary Fund program.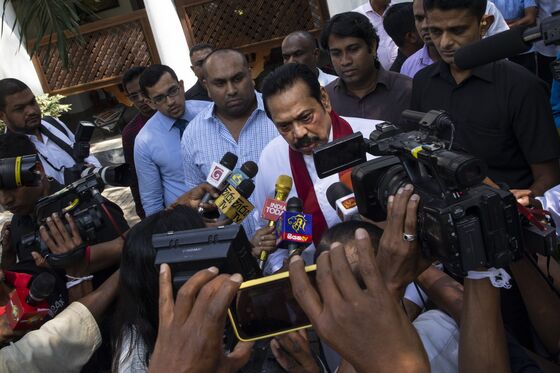 Rajapaksa has challenged Wickremesinghe to a general election to let the people decide. Sirisena had earlier dissolved the parliament after his party conceded they lacked the numbers, but that was halted by the Supreme Court on a challenge by Wickremesinghe.
"The only way out of this situation is to go back to the people of this country and seek a clear mandate to govern," Rajapaksa's party said in a Twitter post on Friday.