Spanish Socialists Open 10-Point Lead in Key Opinion Poll
(Bloomberg) -- Spain's Socialists would win a general election with a wide margin over their traditional conservative rivals if the vote were held this month, according to the state pollster CIS.
Prime Minister Pedro Sanchez's Socialists rose to 31.6 percent from 30.5 percent, more than 13 points ahead of the main opposition People's Party, according to the pollster's October survey. The liberals of Ciudadanos moved into second place with 21 percent of the vote compared with 19.6 percent a month ago. Anti-austerity party Podemos is at 17.3 percent.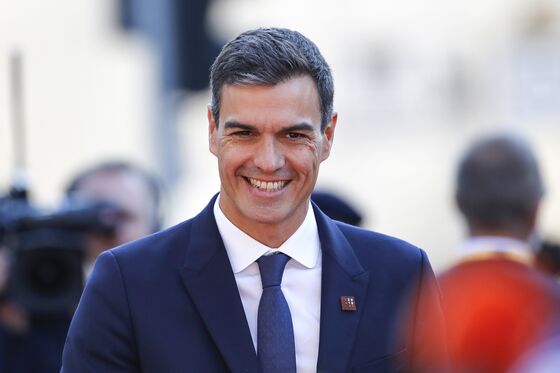 While polls suggest the Socialists are increasing their support, Sanchez is struggling to push his policy agenda through parliament, where he has just 84 out of 350 seats. The premier has said he'd prefer to see out his term, which ends in 2020, but he may be forced into an early election if he fails to get his 2019 budget past the legislature.
The party will get a chance to test its support at the ballot box when its regional stronghold of Andalusia holds elections on Dec. 2.