Conservatives Start South Korea Campaign With Support at Record
(Bloomberg) -- South Korean President Moon Jae-in's support rate neared a record low while the conservative opposition's hit a new high, a worrying sign for the leader's progressive camp as the campaign to replace him heats up.
Moon's support rate dropped to 34.2%, about a percentage point above the record low reached in April, according to a Realmeter weekly tracking poll released Monday. The support rate for the main conservative People Power Party, which held its primaries last week to pick its presidential nominee as the poll was being conducted, rose to a record 46%, it said.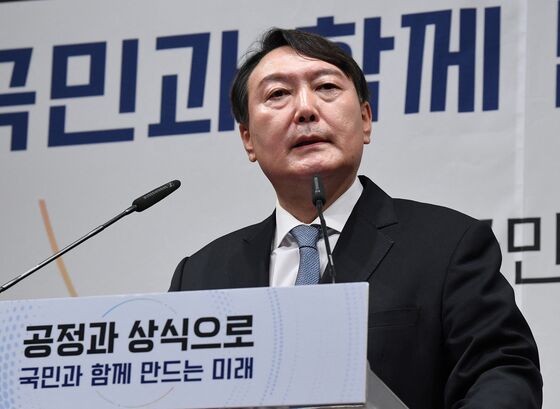 Moon's Democratic Party is battling to keep power in a March election against the resurgent conservative opposition, which on Friday picked former top prosecutor Yoon Seok-youl as its nominee. Yoon wants to implement a 100-day emergency rescue plan for a Covid-hit economy that would provide a quick and hefty financial injection, he told the Yonhap News Agency soon after being nominated.
Opinion surveys have shown that the top concerns among voters are high urban housing prices, where the average price of an apartment in Seoul has soared by about 90% during Moon's presidency. Another major issue is an inequality gap worsened by the Covid-19 pandemic and highlighted in the TV series "Squid Game."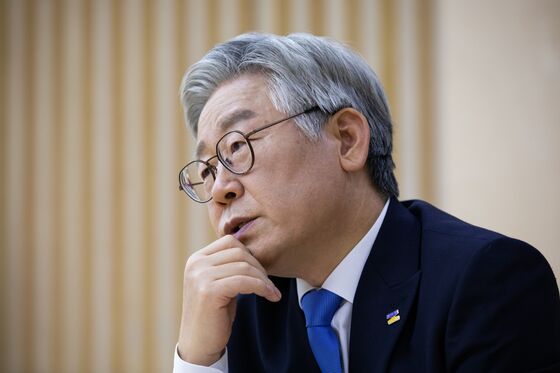 Moon's party last month picked Lee Jae-myung, the former governor of the country's most populous province, to carry its banner. Lee has campaigned on a platform of universal basic income, sweeping reforms and widely expanding the social safety net. 
Moon has been pushing for another summit with North Korean leader Kim Jong Un, an event that could help his party in a what is expected to be a tight presidential race. Such a meeting could also benefit the North Korean leader, helping him win concessions that might not be available should a conservative leader take charge next year.
Yoon told Yonhap that he would be willing to meet the Kim, but wasn't interested in doing it for show.
The PPP is trying to return a conservative to power after the group was sent into the political wilderness about five years ago. Corruption scandals plagued its last two presidents, and one, Park Geun-Hye, was removed from office in 2016.