South Korea Rejects Refugee Status for Yemenis Seeking Asylum
(Bloomberg) -- South Korea refused to grant refugee status to hundreds of Yemenis who fled their war-torn country to seek asylum on a resort island where local residents have been calling for them to be deported.
After months of review, the justice ministry instead issued temporary "humanitarian" visas to 339 Yemenis, allowing them to stay in South Korea for as long as a year. Review is pending on 85 Yemenis while 34 were rejected for the visa. The ministry previously granted temporary visas to 23 Yemenis.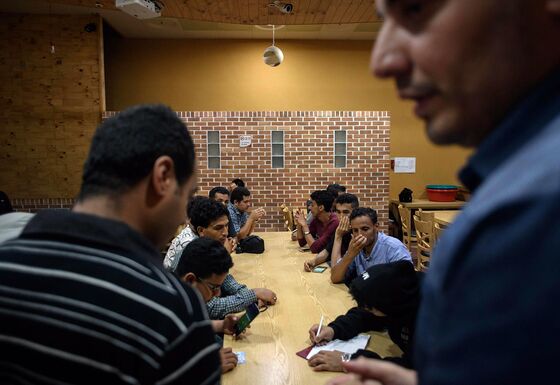 Earlier this summer, more than 500 Yemenis fleeing their country settled in Jeju, a tourist island known for its beachfront resorts and its no-visa entry policy. Many arrived from Malaysia, where a new direct flight to the island was launched from Malaysia's capital of Kuala Lumpur.
The asylum seekers sparked an uproar in South Korea, mirroring immigration debates in the U.S. and Europe. One group opposed to letting them stay waved posters describing the Yemenis as "fake refugees" and urging them to "get out." An online petition calling for their dismissal was signed by more than half a million people in the first 15 days of its posting.
Human rights groups have criticized South Korea's "zero-percent approval" rate for granting refugee status to asylum seekers, calling it a "grave concern."