South Africa Ombudsman to Probe Ruling Party Use of Military Jet
(Bloomberg) -- South Africa's anti-graft ombudsman is investigating how senior members of the ruling African National Congress secured passage on a defense force plane to visit Zimbabwe last week.
Ace Magashule, the ANC'S secretary-general, led a 10-member delegation to Zimbabwe to discuss what could be done to resolve that country's economic and political crisis. Opposition parties the Freedom Front Plus and the African Transformation Movement, and civil rights group Afriforum asked the Public Protector to probe the possible misuse of state resources after it emerged that they traveled there on the military aircraft with Defense Minister Nosiviwe Mapisa-Nqakula.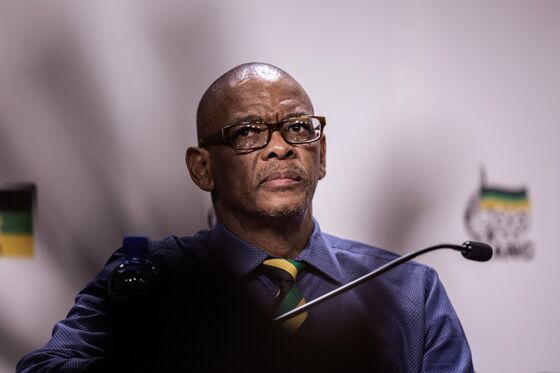 While Mapisa-Nqakula had permission to attend talks with her counterpart, Magashule conceded on Tuesday that the party officials had traveled "in an unusual manner" and said they will reimburse the government for any costs incurred.
The ombudsman will write to the implicated parties to inform them of the investigation and request documentation, spokesman Oupa Segalwe said.
"Work has begun," he said by phone. "The letters have not necessarily been dispatched, but I am aware the investigation team has been told to start doing that."