Soros Discusses Relocating Embattled College With Austria's Kurz
(Bloomberg) -- Austrian Chancellor Sebastian Kurz met George Soros in Vienna to discuss the billionaire's plans to move parts of Central European University to the Austrian capital from Budapest, where the government has targeted the institution for closure.
The meeting, announced by Kurz via Twitter on Sunday, took place less than two weeks before a Dec. 1 deadline set by the university for Hungarian Prime Minister Viktor Orban's government to sign off on allowing CEU to continue enrolling students next year. Soros will meet with Austria's science minister on Monday to discuss CEU's accreditation, according to the Austrian Press Agency.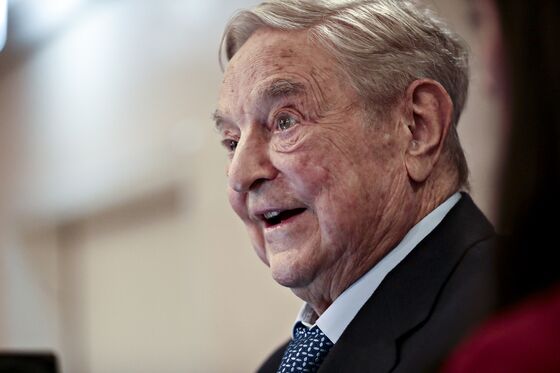 Orban's government has signaled it won't allow CEU, which grants graduate degrees in fields ranging from political science to business, to continue its U.S.-accredited programs in Hungary. The university views the decision as part of a political campaign by nationalists like Orban against its 88-year-old founder, who's a major donor to liberal causes worldwide.
The fight over CEU has eclipsed many other concerns among Hungary's NATO and EU allies, including the capture of formerly independent institutions, the media, and the courts. Orban is pursuing an "illiberal state" by sweeping aside some of the values that underpin the EU. One of Orban's political allies is Kurz's coalition partner, the Freedom Party.