SoftBank's Son Criticizes Abe Administration Over Virus Response
(Bloomberg) -- Masayoshi Son, founder of SoftBank Group Corp., took to Twitter to blast the Japanese government's response to the coronavirus outbreak, adding to criticism as the country tries to deal with a recent surge in infections.
Son picked up on comments from Prime Minister Shinzo Abe about curtailing social interactions by 70% or 80% and said it is impossible to reach those goals because of the government's financial response. Japan declared a state of emergency in seven prefectures including Tokyo this week.
"They are skimping on leave compensation and cannot properly get interactions down 80%," Son wrote in Japanese. He also questioned why an economic minister was in charge of the virus response in the country, when the U.S. has put medical professionals in charge.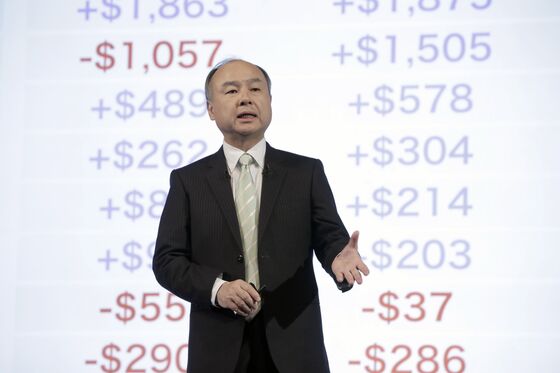 Just weeks ago, Japan appeared to have missed the worst of the coronavirus outbreak that slammed China, Europe and the U.S. But in recent days, the number of infections surged to record levels for the nation.
The state of emergency declaration affects prefectures that account for about half of the country's economic output, fueling concern it will tumble by as much as 20% in the current quarter.
Abe has also clashed with Tokyo Governor Yuriko Koike about how to respond to the virus. She has pushed for a broader clampdown to err on the side of limiting infections, while the central government has advocated keeping more firms operating, defining for example hair salons and hardware stores as essential businesses.
Son has often been at odds with the country's government over decades in business. He has criticized policies for ride-hailing and other sharing-economy startups, businesses that he has invested in. He also threatened to set himself on fire over the country's telecom regulations, where his wireless operator competes against larger rivals.