Slovenia's Ruling Coalition in Recovery After Minister Exodus
(Bloomberg) -- Slovenia's minority government is scrambling to recover from the biggest early exodus of ministers in more than a quarter of a century as Prime Minister Marjan Sarec tries to cut bureaucracy and overhaul the judicial and electoral systems.
Four ministers have resigned under pressure since November for reasons ranging from a failed procurement tender to poor health, putting the fragile five-party coalition on the spot. One faction, the Social Democrats, has also bickered with the Left, a party whose support the minority ruling alliance requires to pass laws and stay in power.
Sarec, 42, has pledged to sweep Slovenia's elite out of state institutions. One of his government's biggest challenges is resolving a probe into the country's 2013 bailout of state lenders, which last week was criticized by the central bank.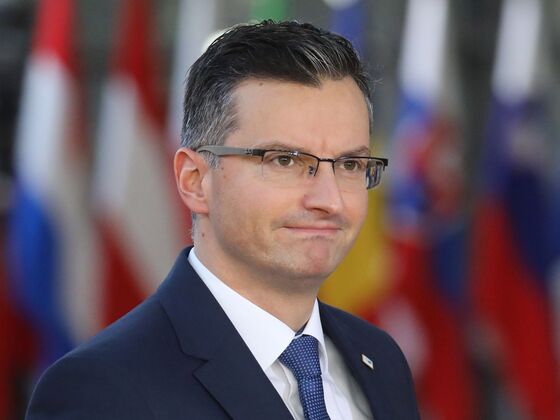 "I don't see any reason why we wouldn't be able to continue with our work," Sarec said after a coalition meeting late on Tuesday. "I won't say there won't be any problems along the way, but that's our job: to solve problems."
The departures of the the ministers of health, environment, infrastructure and cohesion comprise the biggest shakeup in the first six months of any government since the former Yugoslav Republic's independence in 1991.
While the crowded coalition provides ample space for disputes, the parties it comprises oppose a breakup because they may struggle to win seats in parliament if new elections are held, according to Alem Maksuti, a political scientist from the Institute for Political Management in Ljubljana. A bigger risk is that they lose support of the Left, which has refuted calls from smaller coalition parties to alter the agreement defining its support for the government.
"The Left poses the biggest danger for this government," Maksuti said. "No one wants new elections."