Slovakia Imposes Strict Covid Lockdown as Hospitals Get Overrun
(Bloomberg) -- Slovakia imposed a strict lockdown, including a curfew, as it is struggling to curb one of the world's worst Covid-19 outbreaks.
The government of the European Union nation approved a state of emergency starting on Thursday and closed most retail businesses for at least two weeks, Prime Minister Eduard Heger said on Wednesday. Residents can only leave their homes to go to work or school and to visit essential shops and services.
"It's a battle for the lives of our citizens," Heger told a press briefing in the capital, Bratislava. "I'm not happy about this, and I know many other people are not happy about this. But it's unavoidable, to protect our health-care system, our doctors and nurses."
The motion resembles a growing trend in the western EU, where Austria has imposed a full lockdown and Germany has tightened social-distancing rules. Fewer than a half of Slovakia's 5.5 million people are fully vaccinated, and the ex-communist country registered a record 10,315 new infections on Tuesday.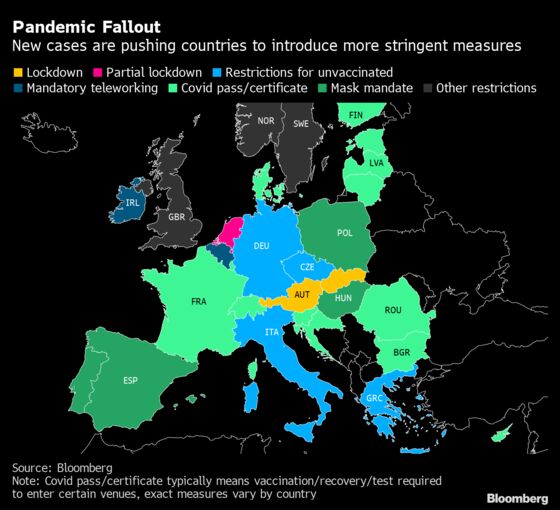 Hospitals across the country have reached a critical stage that may force authorities to ask for help abroad.    
The three-party ruling alliance has been debating how to tighten measures for days, and its conflicting messaging over the coronavirus strategy is deepening distrust in institutions.
Meanwhile, fierce opposition to social-distancing measures by former Premier Robert Fico, who was ousted after widespread anti-graft protests in 2018, is boosting his popularity in opinion polls.