Singapore's Lee Family Feud Re-Emerges With Latest Facebook Post
(Bloomberg) -- Singapore Prime Minister Lee Hsien Loong's siblings have brought a smoldering family feud back into the public domain via Facebook, after the state counsel asked the Law Society to look into possible misconduct by the premier's sister-in-law.
The Attorney-General's Chambers has referred a case of possible professional misconduct involving Lee Suet Fern of Morgan Lewis Stamford LLC to the Law Society, it said in a statement Monday. Hours before the AGC's statement, its actions had been publicized by Lee Wei Ling, the current prime minister's estranged sister, in a Facebook post on Sunday night.
Suet Fern, who is married to the prime minister's younger brother Lee Hsien Yang, appears to have prepared the last will of former Premier Lee Kuan Yew even though her husband is a son of the late prime minister and a beneficiary, according to the AGC. That appears to breach conduct rules of the legal profession, it said.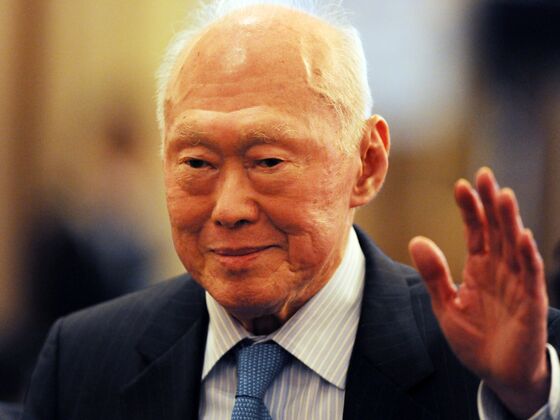 Suet Fern didn't respond to an e-mail seeking comment. Wei Ling's post, which was also reposted by her brother Hsien Yang, has about 1,400 likes and almost 1,000 shares.
Hsien Yang has said publicly that the will was drafted by Kwa Kim Lee of the law firm Lee & Lee, though the latter has denied drafting it, the AGC said.
The will became a source of contention amid a row over the fate of a colonial-era bungalow that belonged to Lee Kuan Yew. The late Lee lived there for much of his 91 years and his will included a wish for the property to be demolished eventually. All three children have said they want to honor that request, but the two younger siblings have accused Prime Minister Lee of maneuvering behind the scenes to undermine their father's instructions.