Serbia Leader Mulls Snap Ballot in March or April, Novosti Says
(Bloomberg) -- Serbian President Aleksandar Vucic is close to deciding that early parliamentary elections will be held March 31 or April 14, amid persisting anti-government protests and stalled negotiations with Kosovo, Vecernje Novosti newspaper reported.
Vucic has discussed the possible snap ballot with members of his ruling Serbian Progressive Party, many of whom favor holding moving up the vote from 2020, according to the report, which cited an unidentified person. Polls indicate Vucic and his allies may win and extend their hold on parliament for four more years. An official declaration of early elections may come in February, the Belgrade-based newspaper reported.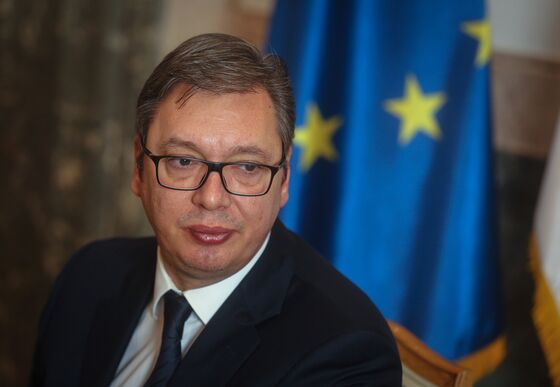 A victory would allow Vucic to consolidate power at a time of growing discontent with his government. Protesters have gathered for weeks demanding his resignation after an opposition leader was beaten up in November, reflecting a pushback against populism and so-called illiberal democracy in parts of Europe.
Serbia is also trying to resolve a longstanding dispute with Kosovo, whose ethnic Albanian majority declared independence in 2008 despite Serbia's continuing claim over the territory. Both Balkan neighbors need an agreement to qualify for membership in the European Union.