Senior U.K. Conservative to Quit Parliament Over Brexit Fears
Former U.K. Conservative Party chairman Caroline Spelman will quit Parliament at the next election citing concerns about jobs for her constituents if Britain leaves the European Union without a deal.
Spelman, 61, who joined the Tories as an 18-year-old and has been an MP for 22 years, is the latest in a string of high-profile Tories to leave the party or be expelled after Johnson ordered them not to vote against a no-deal Brexit.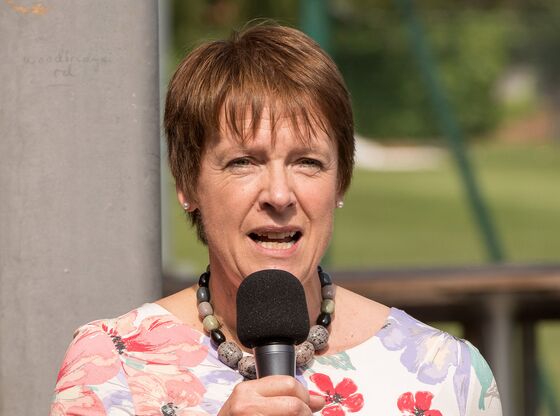 "In my constituency there is a large council estate and all the single mums there owe their jobs to the car factory," Spelman told Bloomberg. "I can't be pro no-deal when I've seen the predictions about what will happen to jobs, I can't ignore it."
Spelman voted against the government Wednesday after meeting Chief Whip Mark Spencer who "graciously allowed me to vote with my conscience" in favor of legislation forcing an extension to the Brexit deadline.
Spelman denied she'd been asked to step down by the party, adding that her constituents need a fresh candidate for the next election whenever that comes. She declined to criticize Johnson's handling of party discipline.
After Spelman leaves the House of Commons, she is keen to carry on her work with the head of the Anglican Church, Archbishop of Canterbury Justin Welby. He has agreed in principle to chair a possible Citizens Forum at the invitation of a cross-party group of MPs, aimed at healing nationwide divisions over Brexit.
And Spelman will not be alone in leaving the House of Commons. Prime Minister Boris Johnson's brother, Jo, is also standing down, along with former Defense Secretary Michael Fallon, former Education Secretary Justine Greening and former Foreign Office minister Alistair Burt. Winston Churchill's grandson Nicholas Soames and party veteran Keith Simpson will also step down as MPs.