Senate Votes to Avert Shutdown as Trump Plans National Emergency
(Bloomberg) -- The Senate passed a spending bill to avert another government shutdown that gives President Donald Trump less than he demanded for a border wall, after the White House said he'll sign the measure and declare an emergency to get additional funds for the barrier.
In a 83-16 vote Thursday, senators agreed to provide $1.375 billion for 55 new miles of fencing on the U.S.-Mexico border, far short of the $5.7 billion the president sought. The House plans to vote on the measure later in the evening, and it needs Trump's signature to avoid the closure of one-fourth of the government after Friday.
Lawmakers of both parties said they wanted to avoid a repeat of a 35-day partial closure that ended Jan. 25 when Trump accepted a short-term spending bill without extra wall funding to give Congress time to negotiate a longer-term deal.
"President Trump will sign the government funding bill, and as he has stated before, he will also take other executive action -- including a national emergency -- to ensure we stop the national security and humanitarian crisis at the border," White House spokesman Sarah Huckabee Sanders said in a statement.
Majority Leader Mitch McConnell of Kentucky said on the Senate floor that he told the president he will support the emergency declaration, despite lingering doubts among some Republicans about the strategy.
Declaring a national emergency to shift funds in the budget is sure to be challenged in court. Democrats have said Trump can't use money from elsewhere in the budget for a wall without congressional approval.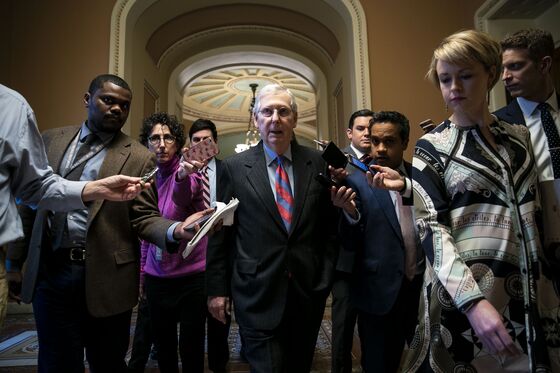 House Speaker Nancy Pelosi, a California Democrat, told reporters that a legal challenge is an option. "The president is doing an end run around Congress, the power of the purse," she said at a news conference.
She and Senate Democratic leader Chuck Schumer of New York released a joint statement calling an emergency declaration "a lawless act, a gross abuse of the power of the presidency and a desperate attempt to distract from the fact that President Trump broke his core promise to have Mexico pay for his wall."
Some Republicans also expressed doubts about an emergency declaration. "It depends how it's structured but I've already said I generally don't think that's a good approach," said Florida Republican Marco Rubio.
Lawmakers of both parties have suggested that an emergency declaration could set a precedent for future decisions by Democratic presidents that Republicans might not like.
"Just think what a president with different values can do," Pelosi said. "You want to talk about a national emergency, let's talk about today," the one-year anniversary of the school shooting in Parkland, Florida.
'Why don't you declare that emergency, Mr. President? I wish you would," Pelosi said.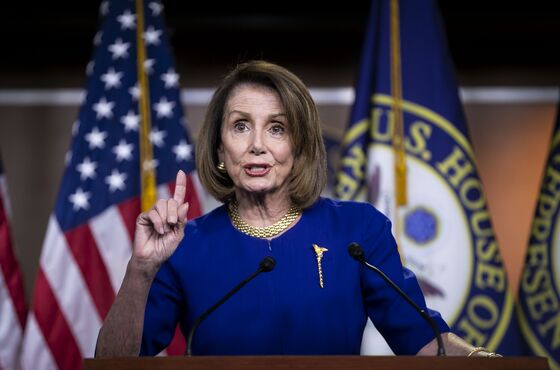 Earlier Thursday, some GOP senators balked at voting on the spending bill, H.J.Res. 31, saying they wanted to hear from the White House on whether the president would back it. One senator said the administration had asked for clarification on several elements of the legislation.
Of the 16 senators who opposed the measure, 11 were Republicans including Rubio, Ted Cruz of Texas and Rand Paul of Kentucky.
The declared or likely 2020 Democratic presidential contenders split their votes. The "no" votes included Kirsten Gillibrand of New York, Cory Booker of New Jersey, Kamala Harris of California and Elizabeth Warren of Massachusetts. Three others supported the bill: Amy Klobuchar of Minnesota, Bernie Sanders of Vermont and Sherrod Brown of Ohio.
"Nobody wants to enter into a pointless exercise if the president will veto this," Senator John Kennedy, a Louisiana Republican, said before the announcement that Trump would back the bill.
The measure passed by the Senate allows Trump to construct only existing styles of border barriers. Democrats also see victories in increased funding for humanitarian aid at the border, alternatives to detention and aid to Central America.
The bill would give federal civilian workers a 1.9 percent pay raise, overriding a pay freeze signed by Trump during the shutdown.
It also would fund a new polar ice-breaker for the Coast Guard. Companies asked to submit designs are Bollinger Shipyards Inc., Fincantieri Marine Group, General Dynamics Corp., Huntington Ingalls Industries Inc. and VT Halter Marine Inc., according to a Coast Guard contract.
Republicans claimed victory on a provision that rejected Democratic demands for a cap on immigrant detention beds. Instead, it sets a goal of reducing the number while allowing the administration to exceed the funding level on an emergency basis.
Republicans highlighted that the bill provides 55 miles of barrier in the Border Patrol's highest priority areas in Texas's Rio Grande Valley, a $942 million increase to Customs and Border Protection for 800 new officers, and $615 million for new equipment at ports of entry.
Senate Appropriations Chairman Richard Shelby, an Alabama Republican who helped lead negotiations on the spending deal, said in a statement the plan "makes a significant down payment on the border wall." It includes a total of $22.54 billion for border security, according to the statement from his office.
Polls showed that Trump took most of the political blame for the partial shutdown that started in December when he refused to back a short-term bipartisan spending plan because it lacked wall money.
On Wednesday, Trump told reporters: "I don't want to see a shutdown. A shutdown would be a terrible thing."
The president has rejected bipartisan agreements before. Congress was close to passing a short-term spending measure in December when Trump surprised leaders by saying he would refuse to sign it.
Democrats successfully pushed to exclude some areas in Texas from fence construction, including the National Butterfly Center and a SpaceX launch pad, and to give local officials more say in placement of the fencing.
The measure would fund through Sept. 30 the departments of Agriculture, Commerce, Interior, Justice, State, Transportation, Treasury, and Housing and Urban Development, as well as independent agencies like the Food and Drug Administration and Environmental Protection Agency.